Joe's Jeans and Jessica Simpson owner draws $378m of bids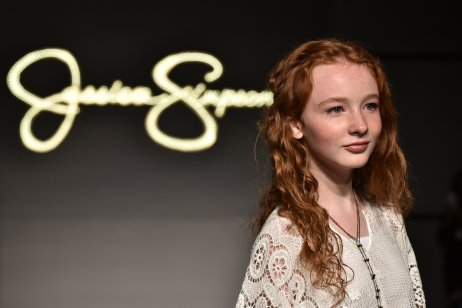 Sequential Brands, the bankrupt owner of AND1, Joe's Jeans and Jessica Simpson's fashion collection, is headed for the auction block.
A US Bankruptcy Court in Wilmington, Delaware approved procedures Friday for Sequential Brands to sell its assets via auction. Virtual bidding through Zoom will be conducted 28 October. A court hearing to approve the purchases will follow on 4 November.
The court also authorised two stalking horse, or initial bids, from Gainline Galaxy Holdings and Centric brands.
"I believe that the Stalking Horse Bids each provide the best alternative to maximise value for stakeholders related to their applicable assets," said Stifel Nicolaus managing director Derek Herbert in a declaration in support of the sales procedures. Stifel is the debtor's financial adviser.
The auction
The auction divides assets of Sequential Brands into two divisions called lifestyle and active. Buyers are allowed to bid on individual lots, the collective whole or any combination.
The lifestyle division consists of William Rast, Joe's Jeans and Jessica Simpson. Sequential's ownership of Simpson's company comes via a 62.5% interest in non-bankrupt entity With You.
The active division comprises Avia, AND1, GAIAM, SPRI and Swisstech.
Galaxy bid
Gainline Galaxy Holdings is offering $333m (£242.9m) for Sequential's active division assets.
The bid is comprised of $55.5m cash, $227.5m in debt financing and $50m of equity in Galaxy.
Sequential agreed to pay Galaxy a $12.2m termination fee if the company is outbid at auction.
New York-based Galaxy is a leading independent brand owner, producer, sourcing company and brand consultant in the sports and outdoors industry.
Its portfolio includes Cherokee, Hi-Tec, Interceptor, Magnum and Tony Hawk, plus licences to brands including London Fog and Justice.
Centric bid
Centric Brands is offering $45m cash for Joe's Jeans. Sequential agreed in August to sell the denim label for $38.25m, but received a higher offer 15 September. An unidentified third party said it would pay $45m cash, with no breakup fee.
Centric matched the terms and Sequential chose Centric over the rival bidder.
Centric designs, sources, markets and sells apparel, along with accessories and beauty and entertainment products.
The New York-based company owns brands, including Avirex, Hudson, Taste Beauty and Zac Posen. Centric also holds licences to more than 100 other labels, including Calvin Klein, Tommy Hilfiger, Nautica, Spyder and Under Armour.
Shares of Sequential Brands fell 19.46% Friday to close at $3.60 per share.
Sequential Brands filed for Chapter 11 bankruptcy protection on 31 August. The company plans to sell substantially all of its assets in bankruptcy.
Read more: Bankruptcy of activewear company reveals pressures on retail