JD.com (JD) tumbles in Hong Kong on Tencent's dividend plans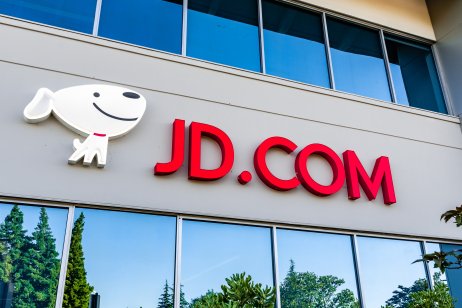 Chinese e-commerce platform JD.com tumbled in Hong Kong on Thursday after Tencent Holdings announced that it will distribute JD.com shares worth $16.4bn in the form of a special dividend to its shareholders.
Hong Kong-listed JD.com stock closed 7% lower at HKD259.60 on Thursday, its biggest intraday loss since late July.
On Thursday, tech giant Tencent Holdings said it will distribute 457.3 million Class A shares of JD.com, representing about 86.4% of JD.com shares held by the company, as a special dividend to shareholders.
Tencent reduces shareholding in JD.com
The number of shares being distributed by Tencent, represents 14.7% of JD.com's equity holding, as at 21 December.
"Tencent's shareholding in JD will be reduced to 2.3% subsequently. The two companies will maintain their mutually-beneficial business relationships, including the ongoing strategic partnership agreement," said Jefferies in a note.
Jefferies added that Tencent does not require the approval of JD.com for the distribution of shares and that the "win-win relationship between Tencent and JD is not affected, as JD is still an important component of Tencent's ecosystem."
What is your sentiment on 0700?
Vote to see Traders sentiment!
Tencent representative leaves JD.com board
Tencent said the reason behind distributing nearly its entire stake in JD.com was to be in line with the company's investment strategy of investing in companies during their development stage and execute an appropriate exit in the investment.
On Thursday, JD.com announced that Tencent representative Martin Chiping Lau resigned from JD.com's board of directors.
Based on the closing price of HKD279.2 per Class A ordinary share of JD.com, as of 22 December, the total market value of the JD.com shares to be distributed by Tencent was HKD127.7bn ($16.37bn).
Read more: China creates rare earth minerals mining behemoth