Japan shares track global losses after extended weekend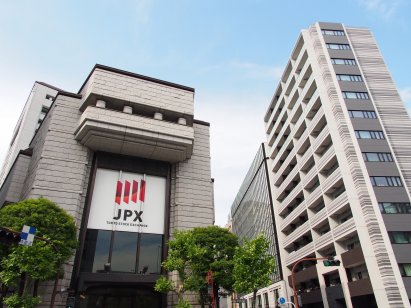 Japanese shares on Tuesday tracked global equities sell-off from a day earlier to fall over 2% after resuming trade following an extended weekend, while investor focus shifted to a two-day US Federal Reserve meet for hints on interest rate tapering outlook.
Japan's benchmark Nikkei 225 index fell 2.2% to dip below the 30,000 points mark on Tuesday. The index saw its worst day in three months.
Losses came as concerns over debt-ridden property developer China Evergrande's potential failure and its broader implications on Chinese economy, commodities prices, currencies market and world economic growth rocked global markets on Monday. US benchmark S&P 500 index closed 1.7% lower overnight.
Global growth hurt
Jefferies said in a note that "second-round effects" from China Evergrande's debt and China's curb on its private sector are likely to hurt global growth and overseas revenues of foreign companies selling into mainland China.
Markets across Asia-Pacific remained cautious on Tuesday, with the US Federal Reserve's two-day meet due to start later in the day.
Hong Kong's Hang Seng index climbed 0.7% on Tuesday, having dropped 3.3% a day earlier.
Real estate stocks up
Real estate sector recovered in Hong Kong with the Hang Seng Property index climbing 3.2% on Tuesday. Top property developers Sun Hung Kai Properties and China Resources Land rose 1.6% and 5.4%, respectively. China Evergrande shares slipped 0.4% to hover at near 12-year lows.
"While we expect share prices (property sector stocks) to remain subdued in the near term given political uncertainty, we believe the valuation is attractive for long-term investors," said Michael Wu, senior equity analyst at Morningstar.
However, banking stocks extended losses with Bank of China Hong Kong Holdings emerging as the biggest loser on the benchmark, falling over 3% on Tuesday.
Aussie benchmark pares losses
Elsewhere, Australia's S&P/ASX 200 index trimmed early losses to edge over 0.3% higher on Tuesday.
The energy sector was the biggest pull on the benchmark, climbing 1.5% after oil prices rose on Tuesday on signs of tightness in US supplies.
Financial sector losses capped gains on the benchmark with only Australia and New Zealand Banking Group trading in the green out of the "Big Four" banks.
Indonesia down, Singapore up
In Southeast Asia, the Jakarta Stock Exchange Composite index fell 0.4% ahead of Indonesia's central bank rate meeting where interest rates are expected to be kept on hold.
Singapore's Straits Times index advanced 0.5% while Vietnam's Ho Chi Minh Stock index lost 0.8% on Tuesday.
Markets in Mainland China and South Korea were shut for holiday and will reopen tomorrow.
Read more : Rising public debts weigh on Thai baht and Philippine peso