Japan shares rise over 2% to lead APAC gains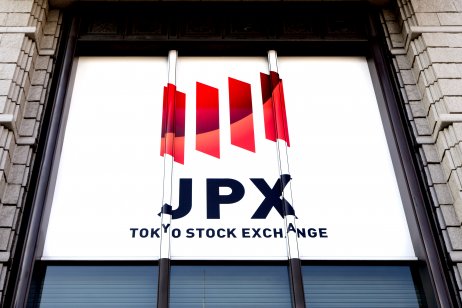 Japan's benchmark Nikkei 225 index led gains in Asia-Pacific on Friday with financials emerging as the top performing sector after the conclusion of US Federal Reserve (Fed) meet.
Nikkei 225 index rose 2.1% to 30,246.56 points on Friday. Broader Topix index jumped 2.3% to 2,090.75 points. Japanese markets were shut on Thursday for the autumnal equinox holiday.
The conclusion of the Fed meeting overnight on Wednesday put investor concerns about sooner-than-expected rate hikes to rest. The Fed did not spring any surprises, keeping interest rates on hold and did not specify when it would start reducing monthly asset purchases.
"Individual company's problem"
Investors also side-stepped concerns about debt-ridden Evergrande on Friday after the Bank of Japan (BOJ) Governor Haruhiko Kuroda dismissed its spillover effects on the global economy, labelling it "an individual company's problem and that of China's real estate sector."
BOJ kept its interest rates steady this week and said it expects short- and long-term policy interest rates to remain at their "present or lower levels".
On Friday, Topix-17 Bank and Topix-17 Financials (EX Banks) were the top gaining sectoral subindices with gains of 3.3% and 2.9%, respectively.
Economic data
There was news on the economic front on Friday. Preliminary data showed that Japan manufacturing PMI fell to eight-month low in September. While, the island nation's core consumer prices snapped a 12 months of consecutive declines in August.
However, the core price inflation (CPI) remained well below the BOJ's target of over 2%, coming in flat for the month of August.
The BOJ has stated it will continue its quantitative and qualitative monetary easing policy until "year-on-year rate of increase in observed CPI (all items less fresh food) exceeds 2 percent and stays above the target in a stable manner."
Sony hits over 21-year high
Japanese automobile sector was among the three sectors on Friday with Topix-17 Automobile & Transport Equipment index rising 2.9%.
Tokyo-listed shares in Toyota Motor and Suzuki Motor gained 2.9% and 2.6%, respectively.
Elsewhere, Sony Group surged 5.2% to hit an over 21-year high on the back of a merger deal of its Indian unit with a major local broadcaster ZEE Entertainment.
Read more : PBOC adds more liquidity as Evergrande concerns persist