Japan shares retreat from 31-year highs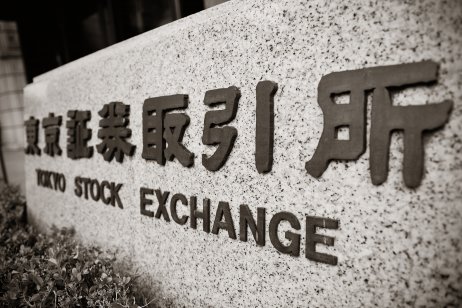 Japanese shares fell on Wednesday as investors took a breather from a market rally that has seen benchmark Nikkei 225 index and broader TOPIX index hit highs not seen in over 31 years.
Nikkei 225 index closed 0.5% lower at 30,511.71 on Wednesday. The index had closed at its highest level since August 1990 a day earlier.
SoftBank Group was the biggest drag on the index falling 5.8% on Wednesday. The company announced an initial commitment of $3bn to invest in technology companies in Latin America.
The benchmark index fell for only the second time in the last 13 sessions as investors booked profits with real estate and steel stocks losing the most on Wednesday.
China posts weak industrial output and retail sales
Across the East China Sea, China's blue-chip CSI 300 index fell for a third straight day following weak retail and factory data from Asia's biggest economy.
China's August industrial output and retail sales grew at slowest pace in a year hurt by Covid-19 restrictions and bad weather, data from National Bureau of Statistics of China showed on Wednesday.
The CSI 300 index fell 1% as real estate firm Gemdale Corp and biotech Shanghai Fosun Pharmaceutical emerged as the biggest percentage losers on the index, falling 9% and 5.4%, respectively.
Hong Kong's Hang Seng index hit a near four-week low as casino stocks plunged on regulatory concerns and tech stocks fell.
Hong Kong-listed shares in Yum China tumbled 5.3% after the company said quarterly profit may take a 50% to 60% hit due to Covid-19 restrictions in China.
Energy drags Aussie shares
Australia's Standard & Poor's (S&P) /Australian Securities Exchange (ASX) 200 index snapped a three day winning streak on Wednesday as energy and mining losses dragged the benchmark index lower by 0.3%.
The S&P/ASX 200 Energy index fell 2.2% on Wednesday with Oil Search and Beach Energy losing about 3% and 4%, respectively.
Meanwhile, South Korea's KOSPI index inched up nearly 0.2% to close higher for the fourth session in a row on Wednesday.
Indonesia trade surplus at record highs
In Southeast Asia, Indonesian shares fell 0.3% on Wednesday. Data showed that Indonesia's exports and trade surplus hit record-high levels in August boosted by rising commodity prices.
Singapore shares fell 0.8% to hit an over two-week low, while Philippine shares lost 0.6% on Wednesday.
"In Southeast Asia, elevated cases and tighter government restrictions could weigh on near-term domestic demand. We expect Singapore to be the growth leader in the region, while Thailand and the Philippines could lag," Nomura said in its Global Economic Outlook Monthly.
Read more : Casino shares plunge in Hong Kong on Macau regulatory concerns