Japan scrutinises impact of yen fall as it hits three-year low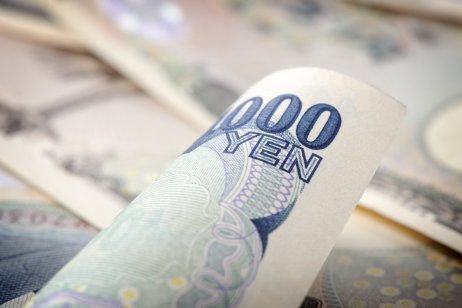 Japan's finance minister said currency stability is "very important" and the government will scrutinise the economic impact from foreign exchange moves – as the yen hit a fresh three-year low against the US dollar Friday.
Shunichi Suzuki's comments at a news conference today followed those made Tuesday by Japanese Prime Minister Fumio Kishida. He also said the government will scrutinise the economic impact of any further declines in the yen, which risk hurting corporate profits.
Concern among policymakers
The remarks underscore a growing concern among policymakers about the damage rising import costs, as a result of rising global commodity prices, could have on Japan's recovery.
"If the yen weakens further, it will boost exports. On the other hand, it will lead to a rise in costs for companies through higher import costs," Kishida told parliament.
"If rises in raw material costs accelerate, companies selling final goods prices will see profits squeezed. As Japan is a net importer of fuel, such cost-push inflation could hurt the economy," Toru Suwhieo, a senior economist at Daiwa Securities, noted.
What is your sentiment on USD/JPY?
Vote to see Traders sentiment!
Yen against the US dollar
Before the minister's comments, the dollar rose Friday to a near-three-year high against the yen at 113.885 yen. Later the dollar touched 114.075 yen for the first time since December of 2018.
The rise was attributed, in part, to expectations that inflation risks could prompt the US Federal Reserve to raise interest rates sooner than expected. The dollar remained around 114 yen in early afternoon trading and was trading around 157 yen to the pound.
Analysts at economic and financial think tank ING commented on the moves.
"Japan's position as a heavy energy importer, paired with the recent sell-off in US treasuries, is a toxic combination for JPY (yen), and USD/JPY (dollar/yen) also seems to be receiving some extra support from breaking key technical levels.
"After breaking above the 2020 and 2019 highs, more support may come if we see a break above the 114.55 2018 high. At this stage, we could see the USD/JPY rally extend to 115.00 in the near term," ING said.
Currency market intervention
Japan has stayed away from intervening in the currency market since 2011 when earthquakes and the subsequent Fukushima nuclear crisis triggered a spike in the yen.
Economy Minister Daishiro Yamagiwa said "there's no doubt" that rising fuel costs would affect resource-deficient Japan's economy.
However, Yamagiwa declined to comment on the economic impacts of a weak yen, saying that commenting on currencies in his capacity could cause problems, Reuters reported.
Read more: Asian shares up as Japan posts first weekly gain