Iron ore price rises, gains limited by high inventories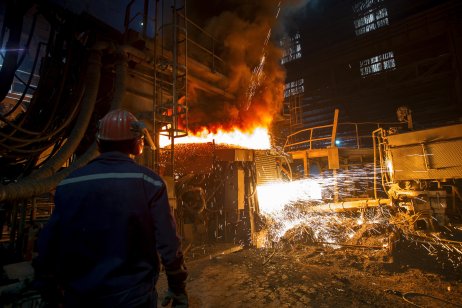 Iron ore prices rose on Tuesday but it was off its highest in three months pressured by high inventories and as miners in Brazil resumed operations after a week of heavy rainfall. Expected subdued trading ahead of the Lunar New Year added bearish sentiment.
Most active February iron ore contract on the Singapore Exchange gained 1.84% to $126.40 per tonne. The contract hit three-month high on 12 January at $131.2, the highest since October, on supply concern after heavy rains forced iron ore miners in Brazil, including mining giant Vale SA, to temporarily halt operations.
"As for iron ore, prices declined for a third straight session due to rising port inventories, reduced restocking activity in China and improving weather conditions in Brazil," ING Group analysts said in a note on Tuesday.
Vale resumes operation
Vale said on Monday that has partially and gradually resumed its operations in Minas Gerais after heavy rainfall that affected the region last week. Because of the stoppages in Minas Gerais, Vale estimated that the heavy rainfall affected 1.5 million tonnes of iron ore production and third-party purchase.
"Vale considers the seasonal impact of the rainy season in all operations, and therefore reiterates its iron ore production guidance of 320-335 million tonnes for 2022," the company said.
In China, steel mills are gradually completing replenishment as the Lunar New Year holiday is approaching.
Inventories up
"Steel mills tend to wait-and-see and purchasing enthusiasm is not high," Shanghai Metal Market (SMM) said in its daily iron ore note on Monday.
Iron ore inventories at ports in China rose 0.55% to 152.64 million tonnes in the week ending 14 January, according to SMM data. Steel inventories rose 1.94% to 9.94 million tonnes in the same period.
Iron ore prices on the Dalian Commodity Exchange dropped 2.35% to RMB705 ($111.02)/tonne on Monday.
Read more: Iron ore gives up gains on China's steel demand outlook