Investors may be offered stake in UK nuclear power plant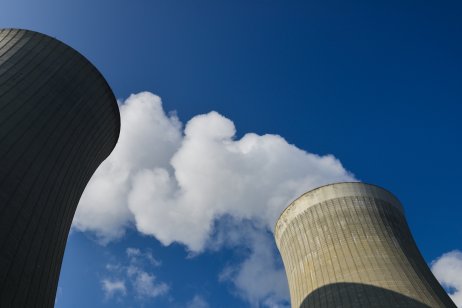 Institutional investors could be asked to buy a minority stake in a new £20bn nuclear power station under UK government plans to oust China's CGN from the project, it was claimed today.
According to the Financial Times, the government is closing in on a deal to force state-owned CGN to give up its 20% stake in the proposed Sizewell C plant in Suffolk.
The report said talks were already under way with EDF, the French energy group that holds the remaining 80% stake in Sizewell.
Capital.com spoke to a representative of EDF, who declined to comment.
Key role to play
The FT report claimed the government would hold CGN's stake until it could be sold to institutional investors or floated on the stockmarket through an initial public offering.
In a statement, a government spokesperson said nuclear power had a key role to play as we "work to reduce our reliance on fossil fuels" and exposure to volatile global gas prices.
"CGN is a valued partner at Hinkley Point C and a shareholder in Sizewell C up until the point of the government's Final Investment Decision," they added. "Negotiations are ongoing and no final decision has been taken."
The FT had reported in July that the British government was exploring ways to remove CGN from the project as relations have chilled between London and Beijing in recent years.
Intolerable bullying
Sir Iain Duncan Smith, the former Conservative Party leader, suggested the UK government would, if necessary, take over the stake before selling it. He believes it's the right thing to do.
In an interview on Sky News, he said: "We cannot have things that are so important to us in the hands of a government which, frankly, behaves in an intolerable bullying, and despotic manner."
Claiming the Chinese government had "spent its whole time" targeting the UK and others for espionage, he added: "I think the whole thing requires us to behave robustly."
Shelved decisions
Duncan Smith believes institutional investors would be prepared to buy the stake.
He pointed out how successive UK governments had shelved decisions on nuclear energy, resulting in a "whole bunch of power stations" about to close and not enough opening up.
"Anybody who wants to invest their money will see straight away that nuclear now is very much the coming power generator," he added.
Read more: Nuclear plants hit 30-year low