Investec gives confident outlook for current financial year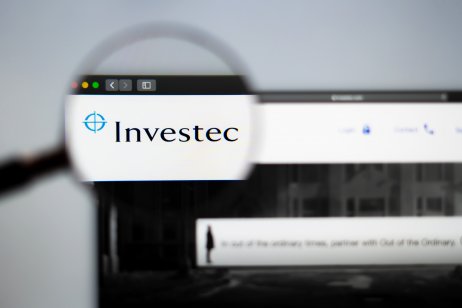 Wealth manager and banking group Investec has given a confident outlook for its current financial year - with an 86% rise in adjusted operating profit before tax.
In a pre-close trading update and trading statement, the company said it expected profit to be between £265m and £293m for the six months ending 30 September 2021.
The Anglo-South African company said that the first five months of its financial year was characterised by good growth in revenue, with increased client activity across the business and lower funding costs.
Moreover, expected credit loss charges were lower, due to limited specific impairments and some recoveries, it said.
Divisional review
It said its wealth and investment business grew funds under management (FUM) by 9.9% to £63.8bn, as of 31 August 2021, supported by net inflows of £1.4bn, favourable market movements and investment performance, it said.
In the Southern African business, it said FUM increased by 9.5% to R364.5 billion, with net inflows of R16.7 billion.
While in the UK business, FUM increased by 9.0% to £45.4bn, with net inflows of £0.6bn.
Within its specialist banking division, it said core loans grew by 6.5% to £28.2bn at 31 August 2021, as a result of increased activity levels and good client acquisition within private banking across both geographies.
"The UK experienced increased demand for corporate credit across a number of portfolios while South Africa corporate credit demand remained largely muted," it said.
Company outlook
Looking further ahead, based on the current results, Investec said it expected adjusted earnings per share for the year ending March 31 2022 to come above the upper end of the 36 pence to 41p guidance range.
For the 2021 financial year, its adjusted earnings per share was 46.5p.
Interim results
The interim results for the six months ending 30 September 2021 are scheduled for release on Thursday 18 November 2021.
Shares in Investec were up 1.47% in early trade in London on Thursday morning.
Read more: BoE holds fast with no indication on tightening plans