Industrial action hits IAG share price: Can the stock regain its wings?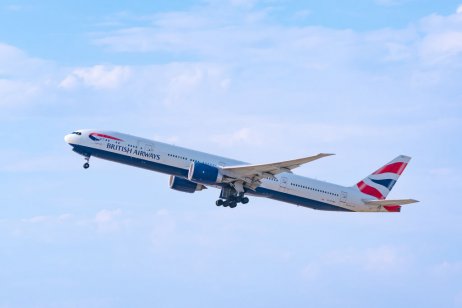 The problems are mounting for International Consolidated Airlines (IAG), the parent company of flag carriers, including British Airways and Iberia.
With staff at BA threatening strike action and flight cancellations increasing, the IAG share price has flagged this year and is down by 16%. With its share price currently trading at 119p, well below its pre-pandemic heights of around 400p, will the group's stock price ever soar again?
Travel misery continued for IAG as BA announced on 3 August that it will extend its suspension of selling short-haul flights from Heathrow. This comes after the well-publicised cap on passenger numbers were introduced by the airport.
What is your sentiment on IAG?
Vote to see Traders sentiment!
International Consolidated Airlines (IAG) share price chart
Declining share price
Sophie Lund-Yates, Lead Equity Analyst at Hargreaves Lansdown, said: "Customers are no doubt at a point where they care very little about the ongoing spat between Heathrow and the airlines and instead just want a solution and their long-awaited getaways."
IAG share price has slumped well below pre-pandemic levels and it seems the key ingredient for a succesful recovery, is with IAG long haul flights.
"IAG long haul recovery is still lagging behind its shorter trips, with continued restrictions in some parts of Asia not helping the matter. Theres also trouble much closer to home, with Heathrow implenting restrictions on capacity for airlines, hitting BA's recovery in particular," Matt Britzman, Equity analysts at Hargarves Lansdown wrote in a note.
"Looking at BA from a shareholder's point of view, this disruption doesn't spell good news for parent company IAG's cash profile. Paring down the flight schedule makes it harder to pay the very high level of non-flexible costs airlines have. As a long-haul specialist, BA's path to recovery is more protracted than short-haulers too, so this added obstacle is magnified," Lund-Yates continued.
Good news
Despite the drop in IAG share price, there was some welcome good news for the group last week, when it reported a return to profit in its second-quarter earnings, which could signal that its share price may return to the highs it saw before the pandemic.
In the first half of the year IAG flew 72% of 2019 capacity as restrictions eased. Revenue rose from €2.2bn (£1.8bn) to €9.4bn. Despite the underlying operating loss of €467m, the group did turn a profit in the second quarter for the first time since the pandemic began.
The group is expecting to turn a profit for the full year, however it has dropped its capacity targets by 2 percentage points to 78%, due to the challenges at Heathrow.
AJ Bell investment director Russ Mould wrote in a note: "For now IAG's take is that there are no signs of weakness in demand. Significantly for the company there has been a steady recovery in business travel."
Turbulance
But IAG is not clear for takeoff just yet.
"British Airways owner International Consolidated Airlines (IAG) may have returned to profit for the first time since the start of the pandemic but that doesn't mean the turbulence is over for the business. The threat of industrial action, the many cancellations and pressures on consumer spending are all affecting visibility on future growth," Mould said.
With that said, Britzman believes that IAG is at a turning point right now, despite the turbulance ahead, the group has a good consumer base and cash flow that's turned positive and these are the "hallmarks of a business that can push on."