Indian stocks gain on rising Covid-19 vaccination numbers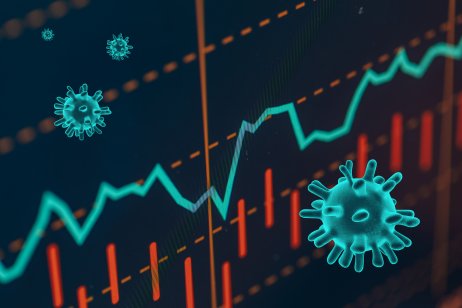 Indian shares rebounded to finish higher Monday as traders took in official Covid-19 data that showed over 70% of the population has been partially vaccinated against the coronavirus.
"Strong nation, rapid vaccination: India has administered the first dose of #COVID19 vaccine on 70% of the population…" health minister Mansukh Mandaviya announced on Twitter.
The National Stock Exchange's (NSE) Nifty50 index closed 0.91% higher at 17,691.25 points. The S&P BSE Sensex added 0.91% to finish at 59,299.32.
All 15 sectoral indices advanced, with the Nifty Metal index, a basket of 15 stocks including Hindustan Copper, leading the pack with a 3% increase.
The Nifty Media index, a basket of 10 stocks including broadcaster Network18 Media & Investments, gained 2.6%. The Nifty Realty index, a basket of 10 stocks including Godrej Properties, rose 2.17%.
Gainers/losers
The Indian rupee was trading 0.19% lower to the US dollar, to INR74.29 at 18:50 hours Indian time (UTC+5:30).
On the Nifty, shares of drug maker Divi's Laboratories, aluminium manufacturer Hindalco Industries, and the country's largest electricity producer NTPC were the top gainers, adding 7.84%, 4.6% and 4% respectively.
Pharmaceutical firm Cipla, Aditya Birla Group's Grasim Industries, and agrochemicals manufacturer UPL were the top losers, shedding 2.97%, 2.28% and 1.4% respectively.
On the Sensex, shares in NTPC, insurance provider Bajaj Finserv, and the nation's largest lender State Bank of India (SBI), were the biggest gainers adding 4.08%, 3.58% and 2.5% respectively.
Two- and three-wheeler manufacturer Bajaj Auto, consumer goods giant Hindustan Unilever (HUL), and watches and jewellery maker Titan Industries were the biggest losers, shedding 0.75%, 0.59% and 0.42% respectively.
Read more: NTPC refutes report it could raise bn from IPOs of its units