Indian shares tank as pandemic fears resurface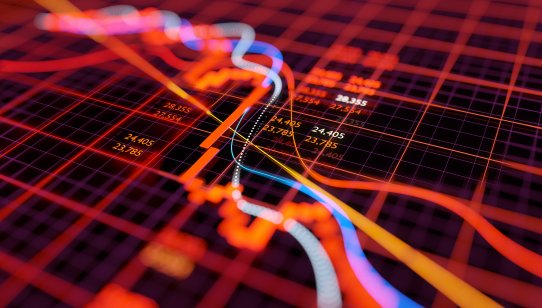 Indian shares dropped the most in seven-and-a-half months to finish lower on Black Friday, dragged down by concerns that a new coronavirus variant, perhaps vaccine-resistant, could severely restrain economic activity in the coming months.
The National Stock Exchange's Nifty50 index nosedived 2.91%, ending at 17,026.45 points, while the S&P BSE Sensex plunged 2.87% to close at 57,107.15 points.
The Nifty Realty index, a basket of 10 property stocks including the nation's largest home builder DLF, plummeted 6.26%
The Nifty Metal index, comprised of 15 metal and mining stocks including National Aluminium Company, crashed 5.34%
The Nifty Auto index, a basket of 15 automotive stocks including truck manufacturer Ashok Leyland, dropped 4.34%
The Indian rupee was trading 0.54% lower to the US dollar, to INR74.90 as of 16:10 hours local time (UTC+5:30).
Black Monday?
The down trend may continue on Monday, 29 November, 2021, warned ThincRedBlu Securities' chief executive Gaurav Udani.
"The next support range for the Nifty is between 16,700-16,800 points for where we can see a bounce back to 17,200 points. Traders are suggested to exit long positions on every pull back and not to initiate any new long positions till we see a bullish confirmation on the Nifty," Udani wrote in a 26 November note to clients, which was emailed to this news platform.
On the Nifty50
Pharmaceutical companies were the top gainers, with Cipla, Dr Reddy's Laboratories (DRL) and rival Divi's Laboratories advancing 7.23%, 3.45% and 2.92% respectively.
But stock in JSW Steel, JLR-parent Tata Motors and Aditya Birla Group firm Hindalco Industries were the top losers, shedding 7.48%, 6.77% and 6.57%.
On the Sensex
Shares of DRL, food products giant Nestle India and coatings major Asian Paints were the biggest gainers, adding 3.32%, 0.35% and 0.01% respectively.
Private lender IndusIndBank, the country's leading carmaker Maruti Suzuki India and Tata Group firm Tata Steel were the biggest losers, shedding 6.01%, 5.27% and 5.23% respectively.
COVID deja vu
Earlier on Friday, Israel's health ministry said it has logged one case of a new COVID-19 variant that was recently identified in South Africa, according to an AFP report published on the Mint's website.
On 25 November, scientists in South Africa informed the world that they had detected a heavily mutated coronavirus variant, Reuters reported.
Read more: India's Greenlam Industries surges on stock split proposal