Indian shares snap four-session losing streak to end higher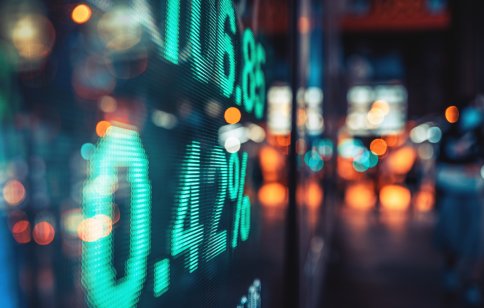 Indian shares ended a four-session losing streak to finish higher on Tuesday. The National Stock Exchange's (NSE) Nifty50 index ended 0.50% higher at 17,503.35 points, while the S&P BSE Sensex closed 0.34% higher at 58,664.33 points.
The Nifty Metal index, a basket of 15 base metal and mining companies including commodities major Vedanta, advanced 3.3%
The Nifty Public Sector Undertakings (PSU) Bank index, comprised of 13 stocks including the Union Bank of India, rose 2.39%
The Nifty Media index, a basket of 15 broadcasters and theatre firms including Zee Entertainment Enterprises, climbed 2.32%
The Nifty Realty index, comprised of 10 residential and office space builders including IndiaBulls Real Estate, shot up 2.16%
The Indian rupee was trading 0.027% lower to the US dollar, to INR74.44 as of 16:53 hours local time (UTC+5:30).
The Nifty "is currently in a short term downtrend and traders are suggested to exit longs in all upside rallies," said ThincRedBlu Securities' chief executive Gaurav Udani.
The index "has resistance in the 17,600-17,700 points range. A close above 17,850 points with higher than average volumes will be the bullish confirmation to initiate new longs," Udani wrote in a 23 November note to clients, which was emailed to this news platform.
On the Nifty50
Shares of the Power Grid Corporation of India (PGCIL), JSW Steel and mining giant Coal India (CIL) were the top gainers, adding 4.02%, 4% and 3.95% respectively.
But stock in decorative coatings firm Asian Paints, private sector lender IndusInd Bank and software giant Infosys were the top losers, shedding 2.6%, 2.57% and 1.81% respectively.
On the Sensex
PGCIL, the nation's biggest electricity generator NTPC and Tata Group firm Tata Steel were the biggest gainers, adding 3.91%, 2.53% and 2.38% respectively.
IndusInd Bank, Asian Paints and Infosys were the biggest losers, shedding 2.59%, 2.35%, and 1.49% respectively.
Read more: TVS Motor to invest 1m on new tech and EVs