Indian shares rally to fresh highs on growth optimism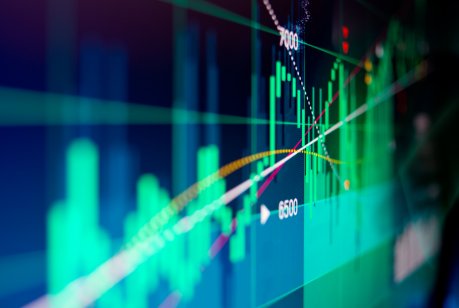 Indian stocks gained the most in over seven weeks Thursday, with the bull run bolstered by fresh signals that Asia's third-largest economy is recouping from the Covid-19 crisis.
The National Stock Exchange's Nifty50 index closed 1.57% higher at 17,822.95 points. The S&P BSE Sensex ended 1.63% higher at 59,885.36 points.
The Nifty Realty index, a basket of 10 stocks including builder Oberoi Realty, surged 8.66%. Meanwhile, the Nifty Media index, a basket of 10 stocks including multiplex operator Inox Leisure, was the laggard, falling 1.71%.
Gainers / losers
The Indian rupee was trading 0.22% higher to the US dollar, to INR73.71 at 17:23 hours Indian time (UTC+5:30).
On the Nifty, shares of insurance provider Bajaj Finserv, aluminium and copper manufacturer Hindalco Industries, and engineering-to-software conglomerate Larsen & Toubro (L&T) were the top gainers, adding 4.63%, 4.49% and 3.72% respectively.
HDFC Life Insurance Company, pharmaceutical firm Dr Reddy's Laboratories (DRL), and JSW Steel were the top losers, shedding 1.08%, 0.96% and 0.63% respectively.
On the Sensex, shares in Bajaj Finserv, L&T, and the nation's largest home loans provider Housing Development Finance Corporation (HDFC), were the biggest gainers, adding 5.15%, 3.46% and 3.11% respectively.
DRL, cigarette maker ITC, and food products giant Nestle India were the biggest losers, shedding 1.07%, 0.41% and 0.38% respectively.
Recovery underway
The country's year-on-year production of fuel and natural gas surged in August as refiners processed 18.4 million metric tons (mmt) of crude oil in August, 14.17% higher than a year ago, but 0.33% lower than the target for the month, according to a government statement published Wednesday.
Crude throughput during April-August was 95.1mmt, 15.3% higher from the same period of last year but 2.55% lower than the target for the period.
Natural gas production grew 20.23% to 2.9 million metric standard cubic metres (mmscm), but was 10.14% lower than the monthly target.
Central bank's take
The nation's central bank chief said Wednesday that he sees signs of global economic recovery and that the world must plan to make it resilient.
"After an eighteen-month long battle, there are signs – and I repeat signs – that the world is emerging from the shadow of coronavirus," Reserve Bank of India (RBI) Governor Shaktikanta Das said at the 48th All India Management Association convention.
"As we emerge from the present crisis and look beyond, this is the right time to step back a little and plan for an economy which is stronger, more inclusive and sustainable," he added
Read more: India's G R Infraprojects gains on $126m highway contract