Sunteck Realty jumps on plans to build mega-township outside Mumbai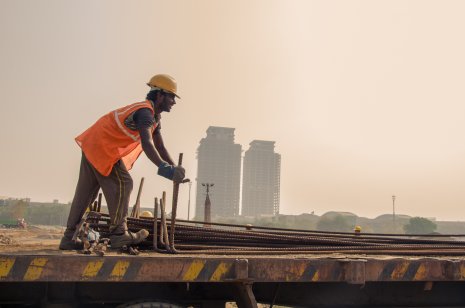 Shares of India's Sunteck Realty shot up on Thursday following a press release stating that the company plans to develop "an aspirational luxury integrated residential township", some distance away from crowded and expensive Mumbai.
Sunteck's stock jumped 5.5% to INR449 ($6.11) in morning trade on India's National Stock Exchange (NSE) after the company said it will build 10 million square feet of residential space on a 50-acre patch in the Shahad town, which is roughly 60km from the country's financial capital.
According to the statement, the project will be under the asset-light joint development agreement (JDA) model with its partner, Shahad-based chemical plant Amar Dye Chem Ltd. The project is expected to generate a revenue of about INR90bn ($1.23bn) over seven to eight years.
Accreting value
"We are happy to announce this value-accretive joint development plan with [our partner] Amar Dye Chem," commented Sunteck Realty's chairman and managing director, Kamal Khetan.
"In line with the trend seen post the [outbreak of the] pandemic, there is a growing demand for good peripheral locations around major metros... Market consolidation in favour of quality and well-funded real estate companies has been an ongoing trend, and Sunteck has been a key beneficiary of this trend, continuously expanding its business portfolio with attractive return opportunities," Khetan added.
Sunteck claims it is the fastest-growing Mumbai-based luxury real estate developer. It already has a strong portfolio in the western suburbs of the Mumbai Metropolitan Region (MMR), and this project will strengthen its presence in the eastern suburbs, as well as further strengthening cash flow and the balance sheet, said Sunteck.
The builder of homes and offices has a market capitalisation of around INR58bn. Its development portfolio spans 38 million square feet spread across 19 projects, the statement mentioned.
Read more: India's largest bank SBI cuts lending rates