Indian markets finish lower as traders book profits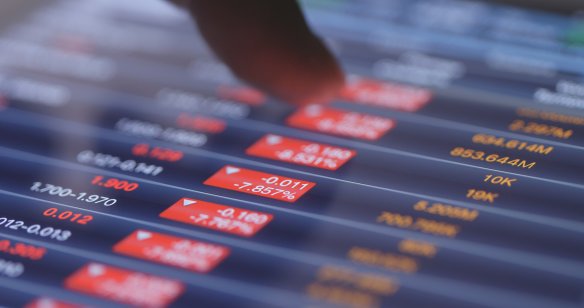 Indian markets finished lower this week, with shares dropping a fourth straight session on Friday amid profit booking.
The National Stock Exchange's Nifty50 index dropped 2.16% this week to close at 18,114.90 points, while the S&P BSE Sensex fell 1.36% through the week, ending at 60,821.62 points.
The Nifty Metal index, a basket of 15 stocks including commodities major Vedanta, tumbled 3.04%. However, the Nifty Realty index, a basket of 10 stocks including property developer Brigade Enterprises, advanced 2.56%.
Expert opinion
"As observed in the past, when valuations diverge from underlying fundamentals, hopes and expectations propel the markets upwards into the perilous zone of greed," said Yesha Shah, head of equity research at Samco Securities, in a note to clients seen by Capital.com.
"This is typically followed by smart money pulling the plug, resulting in a sell-off or correction. Only time will tell whether we will see such intense sell-offs in the future, but events of this week do signal that investors should remain extremely cautious," Shah added.
Winners and losers
The Indian rupee was trading flat to the US dollar at INR74.85 at 17:25 hours Indian time (UTC+5:30).
On the Nifty, the top gainers were shares in the country's leading mortgage provider, the Housing Development Finance Corporation (HDFC), two- and three-wheeler motor major Bajaj Auto, and Kotak Mahindra Bank (Kotakbank), adding 2.21%, 1.71% and 1.32% respectively.
Top losers were aluminium and copper manufacturer Hindalco Industries, mining giant Coal India (CIL) and Jaguar Land-Rover parent Tata Motors, shedding 4.61%, 3.65% and 3.43% respectively.
Meanwhile on the Sensex, shares in HDFC, Bajaj Auto and Kotakbank were the biggest gainers, adding 2.11%, 1.65% and 1.19% respectively.
Cigarette maker ITC, the sub-continent's leading carmaker Maruti Suzuki India (MSIL) and software exporter Infosys were the biggest losers, shedding 3.39%, 2.12%, and 1.96% respectively.
TVS Motor gains
Stock in TVS Motor Company, India's third-largest manufacturer of motorcycles and scooters, shot up 7.2% on Friday to INR618.60. The surge followed the firm's regulatory filing and press release that reported stellar quarterly earnings despite rising input costs.
TVS, which also sells mopeds and three-wheelers, is the flagship of the $8.5bn Chennai-based TVS Group.
Read more: India's Yes Bank reports sharp increase in Q2 profits