India's Welspun wins multiple orders worth $190m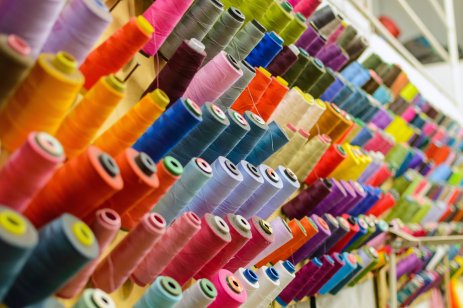 Indian textile firm Welspun Corp, the second-largest manufacturer of large diameter pipes in the world, has won multiple orders of about 120 kilo metric tonnes (KMT) worth INR14bn ($190m). These orders will be executed from its facilities in India, the company said in a stock exchange filing on Monday.
Following these orders, Welspun Corp's order book rose to 492 KMT, valued at about INR47bn, after considering execution up to August 2021.
Based in Mumbai, Welspun Corp is the flagship company of the $3bn Welspun Group, which produces line pipes, home textiles, infrastructure, steel, advanced textiles and flooring solutions.
Gulf of Mexico order
The latest contract includes a significant and prestigious export order for a deep offshore pipeline project of about 59 KMT in the Gulf of Mexico, USA.
"This exhibits overall improvement in business sentiments, our strong customer connect (sic), their confidence in our technical excellence and our execution capabilities," the company said.
Following the announcement, the company's shares hit an intraday high of INR125.25 on the National Stock Exchange, after opening nearly flat at INR122. The company traded 1.15 million shares worth INR143.5m, stock exchange data showed.
Towel production up
Earlier on Saturday, Welspun India, another company within the group, announced plans to increase its towel manufacturing capacity by about 20% to 102,000 million tonnes per annum. In a further stock exchange statement, the company's board also approved investment for 40 towel fabric looms at Anjar in the western state of Gujarat.
The company said it will invest about INR6.56bn in the expansion plans over the financial years 2022 and 2023. Welspun India expects revenue potential of INR12bn from the second year of operation, the statement added.
In addition, Welspun India also said the board of its wholly-owned subsidiary, Welspun Flooring, approved a capital expenditure plan of INR1.44bn for FY22 and FY23. The funds will be used for the "debottlenecking and rebalancing" of its facility located in the south Indian state of Telangana, including the setting up of a 25 megawatt renewable energy power plant, the company added.
Read more: Indian stocks see red ahead as SGX Nifty tumbles