India's Tata Power gets approval to build solar farm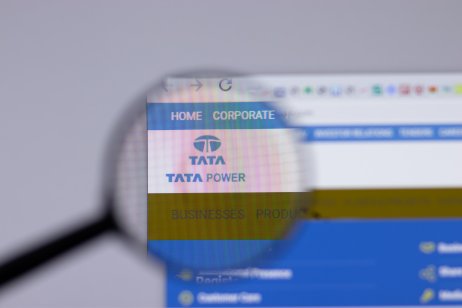 A subsidiary of India's Tata Power National, the nation's largest private sector power generator, has received approval from a provincial government to start work on a 250-megawatt (MW) solar energy farm.
TP Saurya, a wholly-owned subsidiary of Tata Power, said it has received a 'letter of intent' from the Maharashtra State Power Generation Company to build a 250MW grid-connected photovoltaic solar farm in the state.
The latest development allows TP Saurya to start building the farm at the Dondaicha Solar Park in Dhule District of Maharashtra. The project will be commissioned within 15 months.
Era of clean energy
Capital.com revealed just under three weeks ago that TP Saurya had won the contract through tariff-based competitive bidding followed by an online reverse auction.
"The project will further promote the share of renewable power in the overall energy mix in Maharashtra. We are one of the leaders in solar power and committed to ushering in an era of clean energy in the country," said Praveer Sinha, chief executive officer and managing director of Tata Power.
The latest project takes the total renewable capacity of Tata Power to 4,361MW, with an installed capacity of 2,947MW and 1,414MW under implementation.
India's renewable energy capacity increased by 17.3% per year from 2016 to 2020, and as of July 2021 the country had 96.96GW (gigawatts) of renewables capacity, according to government agency IBEF. The Indian government has set a target of increasing the capacity to 523GW by 2030.
Tata Power stock finished 2.94% down at INR133.85 on the National Stock Exchange.
Read More: India's Larsen & Toubro gains on significant Petronet order