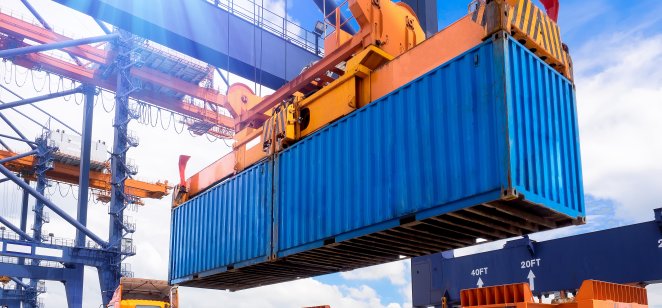 Traffic at major Indian ports rose significantly in the April-August period to nearly pre-COVID-19 levels, reflecting the pent-up demand due to the recent economic lockdown, government data showed.
The 12 major ports in India recorded a traffic of 293 million tons in the first five of the current financial year through August, higher by 19.5% from the same period a year ago, according to data released by the Indian Ports Association. The traffic is only 0.08% less from the same period in 2019.
A near-complete lockdown imposed in April, as COVID-19 virus cases averaged over 100,000 in India, lasted for almost two months, severely impacting the export-import segment in India, Asia's third-largest economy.
The Kamarajar port in the southern Indian state of Tamil Nadu recorded traffic growth of 74.9%, the highest among all ports, while Visakhapatnam port in neighbouring Andhra Pradesh state recorded the lowest growth rate of 6.15%.
There was a notable hike in inbound and outbound shipments for thermal coal, which rose 43% year-on-year to 41.3 million tons. Shipments of finished fertilisers declined the most and fell by 24.7% year-on-year to 3.09 million tons.
India's exports and imports of merchandise products for the month of August surged to pre-pandemic levels year-on-year, buoyed by a revival in economic activity across the globe. Exports of merchandise goods in August totalled $33.14bn, up 45.17% from the same month last year and $25.99bn (27.5%) higher from the same month in 2019, according to data provided by the ministry of commerce and industry.
Merchandise imports in August were valued at $47.01bn or a 51.47% increase from last year and 17.95% growth in comparison to August 2019.