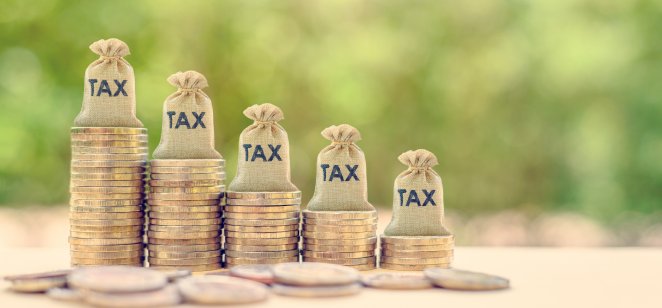 The Indian government's collections from indirect taxes were above the key INR1trn ($13.7bn) mark for the second successive month in August, reflecting the economic revival after COVID-related restrictions.
The government collected INR1.12trn in August from the goods and services tax, 30% higher than the collection in the same month last year, according to a finance ministry statement. The number, however, is lower than the INR1.16trn collected in July.
The tax take last month includes INR268.8bn from the imports of goods and INR6.46bn from other import duties.
Revenue from domestic transactions in August were 27% higher year on year and 14% more from the same month in 2019
"With the easing out of COVID restrictions, GST collection for July and August 2021 have again crossed INR1trn, which clearly indicates that the economy is recovering at a fast pace," the government said in the statement.
"Coupled with economic growth, anti-evasion activities – especially action against fake billers – have also been contributing to the enhanced GST collections. The robust GST revenues are likely to continue in the coming months, too."
Nearly all sectors of the economy are out of the lockdown restrictions that were imposed in April this year after the number of COVID-19 cases crossed an average 100,000 per day.
The government is making efforts to spur economic growth and unveiled a INR6trn stimulus package in March 2020, when the COVID-19 pandemic broke out.
India's gross domestic product (GDP) accelerated at 20.1% in the April-June quarter, the first quarter for the financial year 2021/22, according to provisional estimates from the government released on 31 Aug.
The growth rate accelerated due to the statistically low base of -24.2% in the same period last year, when the country was in a complete lockdown.
"The sequential dip in the GST collections, lower-than-expected core sector growth and moderation in the August manufacturing PMI suggest that some caution is warranted regarding the strength of the recovery that is under way in the ongoing quarter," said Aditi Nayar, chief economist at rating agency ICRA.
Read More: India's April-July fiscal deficit at 21% of budget estimate