India's largest bank SBI cuts lending rates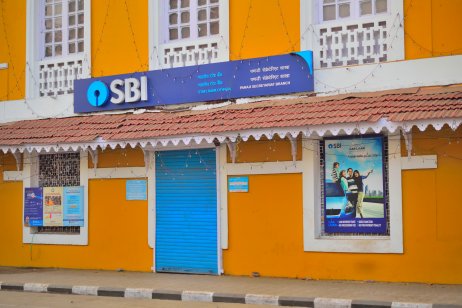 The State Bank of India (SBI) has reportedly cut its base rate, the minimum interest rate at which it lends, by five basis points to 7.45%. A basis point equals a hundredth of one percent.
The nation's largest bank also cut the prime lending rate by five basis points to 12.20%. The revised rates will take effect on 15 September, reported Moneycontrol.com.
The move will lower the EMI burden on SBI customers.
Central banks decide on the base rate. The current base rate set by the Reserve Bank of India (RBI) is 7.30%-8.80%. Both, privately-held and government controlled banks cannot lend at a rate below the base rate.
Stock outlook
State-owned SBI's shares finished flat on Tuesday, gaining 0.03% at INR433 ($5.88) on the National Stock Exchange. The country's oldest bank has a market capitalization of around INR3.86trn.
Last month, brokerage house Motilal Oswal Financial Services reaffirmed its 'buy' recommendation for SBI's stock and put down a target price of INR600.
"Balance sheet cleansing is largely complete" and "the elephant is set to dance", Motilal analysts wrote in the 20 August note to clients.
The bank "appears well positioned to report a strong uptick in earnings, led by normalization in credit cost. This, along with an expected uptick in core operating performance, will further propel earnings growth," they added.
In April, SBI lowered home loans rates to 6.7% and announced a special concession of five basis points for female borrowers.
Read more: India's Zee Entertainment up 40% as governance issues subside