India's IRCON incorporates new renewable power JV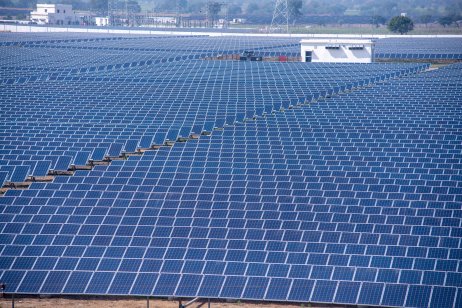 India's Ircon International (NSE: IRCON) has floated a joint venture with UK-based Ayana Renewable Power to develop a clean energy project in the sub-continent.
Ircon told shareholders it will hold a 76% stake in the entity, Ircon Renewable Power, which will build a 500 megawatt (MW) grid-connected solar power project. The two companies did not disclose investment details.
State-run Ircon International is a construction company that operates across South Asia and in parts of Africa. It constructs highways and railways, including developing mass rapid transit systems.
The administration of India controls 73.18% of Ircon, which has a market capitalisation of around INR44bn ($591m).
Ayana's operations
CDC Group-backed Ayana was incorporated in India to develop green energy capacities there. Operations "help meet the objective of ensuring a transition to low carbon power generation, creating (jobs) …and contributing towards the development of communities near locations where (the) power projects are built," according to the company's website.
CDC is the UK's development finance institution. The group has invested in more than 480 companies in India to date, according to its website.
Ayana's portfolio comprises 2.19 gigawatts (GW) of solar photovoltaic projects, located in the southern states of Andhra Pradesh and Karnataka and in the western Rajasthan state.
Clean energy output
Indian ratings agency ICRA estimates the nation will add renewable energy (RE) generating capacities of 12.5 GW in the financial year through March 2022 and another 16 GW in the year after, amid ongoing project pipelines of up to 55 GW.
ICRA said the outlook for the capacity addition in the RE sector remains strong due to the competitive tariffs offered by these projects.
During the eight months through November 2021, India's economy added 8.2 GW of RE generation capacity, compared with 3.4 GW added in the corresponding period of the preceding year.
Read more: India's AGS Transact Technologies sets price band for .18m IPO