India's Data Patterns raises IPO funds from anchor investors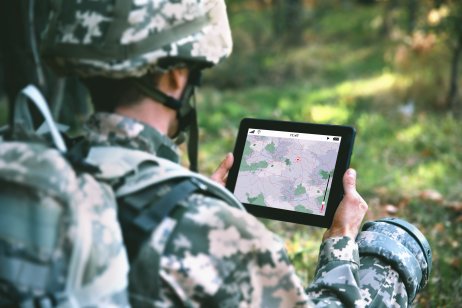 India's Data Patterns, an electronic systems supplier to the defence and aerospace sector, has raised INR1.76bn ($23.20m) from 23 anchor investors as part of its stock exchange launch.
The firm allotted three million shares at the upper end of its Initial Public Offering (IPO) price band of INR585 a share, the company said in an exchange update.
Top investors
Top investors in the anchor issue included the Ashoka India Opportunities Fund, which subscribed to 11.35% of the anchor issue, Nomura Funds Ireland (6.82%), Nippon India Trustee (6.82%), IIFL Focused Equity Fund (6.82%), PGIM India Trustee (6.82%) and Axis Fund (5.68%) among others.
Of the total anchor allocation of 2.05 million shares, or 68.18%, 10 were via domestic mutual funds, including Axis Mutual Fund Trustee, HDFC Trustee Company and ICICI Prudential Funds.
Last week, the Chennai-based company had filed a price range of INR555–INR585 per share for its IPO.
The company, based in the southern city of Chennai, intends to raise up to INR5.88bn at the upper end of the price band. The company's IPO, which opened for subscription today (14 December 2021), will close on 16 December 2021.
Fresh issue and OFS
Data Patterns' IPO comprises a fresh issue of INR2.4bn and an offer for sale (OFS) of 5.95 million shares by existing investors, according to final papers filed with the Indian market regulator.
The firm also raised INR600m through a recently concluded pre-IPO placement of one million shares. Data Patterns is backed by private equity firm Florintree Capital Partners, which is led by former Blackstone India head Mathew Cyriac.
The company works closely with India's state-run defence companies such as Hindustan Aeronautics and Bharat Electronics, and other government firms involved in defence and space research.
Financials
For the 2021 financial year, the company's revenue from operations was at INR2.26bn against INR1.6bn in 2020. J M Financial and IIFL Securities are the managers to the issue.
Read more: India's Supriya Lifescience fixes IPO price band