India's Bharti Airtel gets rating upgrade from Moody's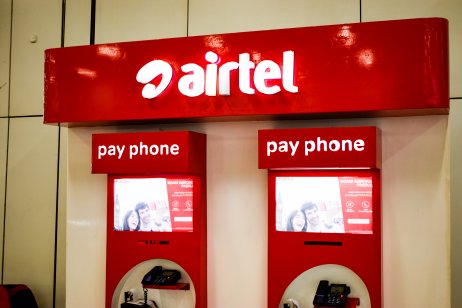 Moody's Investors Service raised the credit rating outlook of India's second-largest telecommunication services provider Bharti Airtel, days after the company raised tariffs to improve average revenue per use (ARPU).
Moody's also raised the credit rating outlook of Bharti Airtel's subsidiary Bharti Airtel Int'l (Netherlands) to positive from stable. It affirmed the telecom operator's Ba1 corporate family rating.
"The outlook change to positive reflects Bharti's improving operating performance and credit metrics which, if sustained, could support an upgrade to investment grade within the next 12-18 months," said Annalisa Di Chiara, a senior vice president at Moody's.
"The continued expansion of profitability, particularly at its core Indian mobile business, together with a steady reduction in its balance sheet debt, is needed to mitigate the potential effect on Bharti's credit metrics of significant investments in 5G and the compounding growth of deferred liabilities during the moratorium period," she added.
Solid position in Indian market
Explaining the rationale for the rating outlook upgrade, Moody's said Bharti Airtel has large spectrum holding and has a solid position in India, which is a high-growth mobile market. Bharti's ability to access capital markets and the benefits of its strong shareholder base are also reflected in the ratings.
Moody's added that it expected Bharti Airtel's consolidated adjusted operating profit to surge to the INR570-585bn (~$7.85bn) range by the end of March 2022, around a 25% increase on-year.
The expectation is based on the continued expansion of its 4G subscriber base and the increase in ARPU at the company's core Indian mobile services segment, which contributes around 53% of the consolidated business.
Increasing mobile fares
The company's recent announcement of a tariff hike is a meaningful step to drive ARPUs higher and supports our expectation of rising profitability over the next 12-18 months, added Moody's.
The New Delhi-based firm earlier this week had announced an increase in mobile and data services by 20-25% effective from 26 November.
Bharti Airtel's mobile ARPU for the quarter ended 30 September increased to INR153 from INR143 in the same period last year as data consumption soared by 47.5% year-on-year and monthly data consumption per customer increased to 18.6GB from 14.4GB.
Bharti Airtel is the third-largest telecommunications service provider globally based on the total number of subscribers. As of 30 September 2021, it had around 471 million customers across operations in 18 countries in South Asia and Africa.
Read More: India's Star Health fixes price band for initial share sale