India's automobile sales showed signs of revival in June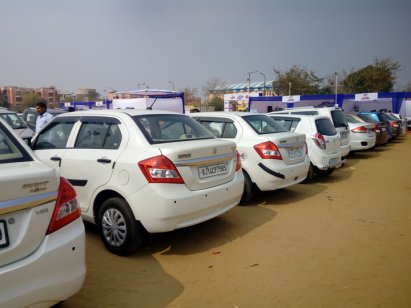 India's automobile sales showed signs of revival over the month of June as economic activity gradually opened up in the country after a sporadic lockdown to curb the coronavirus infection.
Car-makers in India sold a total of 231,633 units in June, compared with 88,045 units in May, according to data released by the Society of Indian Automobile Manufacturers (SIAM). Two-wheeler sales in June were 1.05 million, as against 352,717 units in the month before. Three-wheeler sales recorded were 9,397 units as against 1,251 units.
Indian states and provinces controlled by the government announced intermittent lockdowns since the global outbreak of the COVID-19 pandemic in March 2020. The previous lockdown, which included restriction on mobility of people and movement of essential-only goods and services, began in April with a phased opening from June.
Companies are struggling to schedule their work and production as there are fears of another round of coronavirus spread and susbsequent restrictions. For its part, the Indian government is accelerating the vaccination programme with over 5% of the 1.39-billion population having received the first of the two-dose vaccine.
"In Quarter 1 last year (FY 20/21), Indian Automobile Industry had very less sales because of the nation-wide lockdown induced by the first wave of the pandemic. This year, too, in Quarter 1 (FY 21/22) sales were subdued due to the impact of the COVID second wave," said Rajesh Menon, director general at SIAM.
The total production of two- and three-wheelers and quadricycles in the month of June was 1.69 million compared to 0.8 million units in May, SIAM said.
"The Indian automobile industry is facing headwinds like steep increases in commodity prices, semi-conductor shortage and fear sof a third COVID wave. In such an uncertain environment, the industry is working hard to maximise production and sales while ensuring the safety of our people and customers," said SIAM President Kenichi Ayukawa.
India's total passenger and commercial automobile sales in the April/June period was 3.3 million units. The production in the said period was 4.6 million units, SIAM said.
Read more: Indian stocks rise as vaccination plan fuels recovery hopes