India's Asian Paints reports fall in profit on higher input costs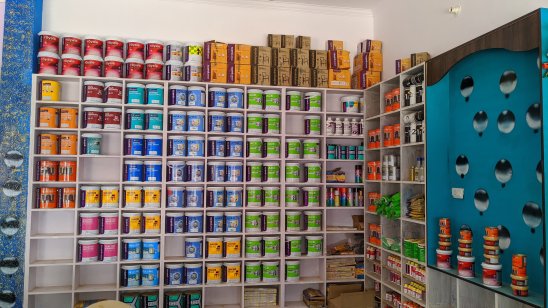 India's Asian Paints Limited, the largest maker of the paints, reported a fall in its year-on-year profit for the quarter ended September owing to higher input costs. The company's shares extended their slide following the earnings announcement.
Net profit for the quarter ended 30 September fell 28.9% to INR6.05bn ($80.8m, €69.4m, £58.5m) from the same period last year. The revenue for the latest quarter rose 32% to INR70.96bn from the comparable period, Asian Paints said in the exchange filing.
The operating profit fell to INR8.45bn in the latest quarter from INR11.81bn in the comparable period.
The company announced an interim dividend of 365% for the current financial year ending March 2022.
CEO's comments on the results
Commenting on the results, Amit Syngle, managing director and CEO of Asian Paints, said: "Performance in the international business was a mixed bag, with good growth in the South Asian markets while markets in Middle East and Africa were sluggish with challenges around Covid and forex availability.
"Steep inflation seen in raw material prices, since the beginning of this calendar year, has been phenomenal and has impacted gross margins across all businesses in the quarter.
"We have taken a series of price increases and would look at further price increase to mitigate the impact of this persistently high inflation, and are confident that we should be able to turn this around strongly in the coming quarter."
Shares of Asian Paints opened today at INR3,194 on India's National Stock Exchange and closed 4.88% lower at INR3,015.
Read more: Billions of vaccines give Indian equities a fresh boost