India's Akasa Air orders 72 Boeing 737 MAX airplanes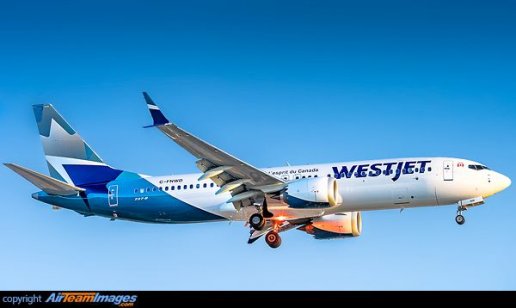 Newly launched Indian airline Akasa Air has ordered as many as 72 of Boeing's 737 MAX airplanes to build its fleet, which at list price is worth $9bn in total, the US-based aircraft manufacturer said.
Backed by billionaire Indian investor, Akasa Air, the budget airline secured initial clearance from the government in October and may hit the skies in 2022.
Operations of Akasa Air are led by former chief executives of IndiGo, the country's domestic carrier, and the now grounded Jet Airways, once India's largest carrier. The new entrant aims to capitalise on the rise in domestic air travel in one of the world's fastest-growing markets.
"We are delighted to partner with Boeing for our first airplane order and thank them for their trust and confidence in Akasa Air's business plan and leadership team. We believe that the new 737 MAX airplane will support our aim of running not just a cost-efficient, reliable and affordable airline, but also an environmentally friendly company with the youngest and greenest fleet in the Indian skies," said Vinay Dube, CEO of Akasa Air, at the 2021 Dubai Airshow.
Airlines in India are now running at pre-covid capacity after all restrictions that were imposed since April, when daily coronavirus cases crossed 100,000 mark, were removed.
"India is one of the fastest-growing aviation markets in the world with an unparalleled potential. We are already witnessing a strong recovery in air travel, and we see decades of growth ahead of us," Dube said.
Akasa Air's order includes two variants of Boeing's 737 MAX, the 737-8 and the high-capacity 737-8-200.
Indian air safety regulators have only allowed airlines to resume flying Boeing MAX aircraft two months ago, which is two and half years after two crashes resulted in the death of 346 people.
"The 737 MAX, with its optimised performance, flexibility and capability, is the perfect airplane to establish Akasa Air in the Indian market and ensure it effectively grows its network," said Stan Deal, Boeing Commercial Airplanes president and CEO.
India's growing economy and expanding middle class will fuel strong demand for commercial flights, driving the need for more than 2,200 new airplanes in South Asia valued at nearly $320bn over the next 20 years, according to Boeing's 2021 Commercial Market Outlook forecast.
Read more: Indian bank-brokers earnings outpace rivals: ICRA