Automakers to equip India's vehicles with dual-fuel engines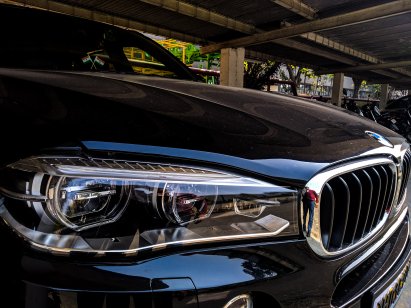 India's government wants automobile companies to equip all vehicles sold locally with dual-fuel flex engines that can run on both petrol and ethanol-based fuel. The country's minister for Road Transport and Highways Nitin Gadkari said Friday that he will issue a diktat to this effect soon.
Addressing a public gathering in the western Pune city, Minister Gadkari stated: "In the next three to four months, I will be issuing an order, mandating all vehicle manufacturers to power vehicles with flex engines."
As reported on ANI's website, Gadkari further stated that the first order mandating the installation of flex engines will be issued to German carmaker BMW. Subsequent orders to the other automotive firms operating in the sub-continent would follow.
The announcement came while the minister was expressing his concern over rising air pollution and congestion across the city and advocating urban decentralisation as the only way forward for growing metropolitan areas.
Carbon footprint
In late August, speaking at an event in Mumbai, Gadkari said efforts were underway to use hydrogen as a fuel and to tap gas from seawater and liquid sewage. His comments were publicised in a Press Trust of India report published on Outlook's website, but did not include any specifics of planned initiatives.
India, which largely relies on fossil fuels to generate electricity for its 1.3 billion people, is keen to clean the air across its cities and towns. In mid-August, Prime Minister Narendra Modi unveiled a national vehicle scrappage policy that aims to get drivers to give up older polluting automobiles in exchange for new ones.
Modi said scientifically designed fitness tests will determine whether a truck or car should be scrapped. And owners who produce a scrapping certificate can then benefit from a discount on the purchase of a new vehicle.
Read more: Indian indices end week 2% higher on recovering activity