India announces reforms for telecom sector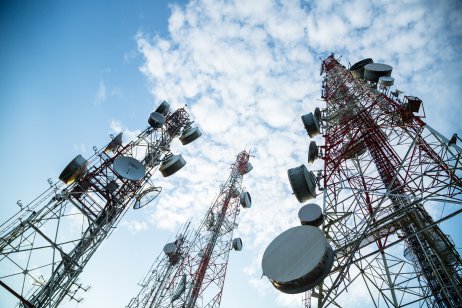 The Indian government announced a much awaited relief package for telecommunication companies weighed down by debt obligations.
Prime Minister Narendra Modi's cabinet approved reforms Wednesday to smooth the nation's transition to the so-called 5G services in 2022.
Moratorium on adjusted gross revenue
The key reform was a four-year moratorium on dues and a revision of the definition of adjusted gross revenue (AGR). Operators will now only have to pay only interest on the dues.
AGR is an annual government fee paid by service providers for the licence issued and the facilities offered, based on the revenue the companies earn.
Non-telecom revenues of operators are now prospectively excluded from AGR calculations, and payments for spectrum purchased in past auctions will be deferred.
The reforms also include an 80% reduction in the bank guarantee requirement against the licence fee and similar levies, increasing the spectrum tenure to 30 years from 20 years, a lower interest rate on spectrum usage and the licence fee and allowing 100% direct foreign investment under the automatic route permitted in the sector.
"These are expected to protect and generate employment opportunities, promote healthy competition, protect interests of consumers, infuse liquidity, encourage investment and reduce regulatory burden on Telecom Service Providers," the government said.
Relief for Vodafone Idea
The government's move allays concerns of Vodafone Idea. Last week the nation's third-largest telecom service provider told shareholders that its debt and AGR obligations due in the next 12 months have impacted its ability to generate the necessary cash flow to settle and/or refinance its liabilities and guarantees as they fall due.
Those obligations, along with its financial condition, are causing "material uncertainty that casts significant doubt on the company's ability to make the payments mentioned therein and continue as a going concern," Vodafone Idea said.
Vodafone Idea has a debt of INR1.9trn ($26bn), which includes INR1.06trn in deferred spectrum payment obligations, an AGR liability of INR621.8bn due to the government.
Postive reaction
Shares rose 4.02% to INR9.05.
V K Vijayakumar, Chief Investment Strategist at Geojit Financial Services, told Business Standard: "This is positive for banks, too, since banks' exposure too will decline significantly. 100% FDI in telecom and redefinition of AGR excluding non-core revenue are welcome steps that can stimulate investment in the industry."
Read more: Vodafone Idea tells shareholders India gov't will support telecom sector