Indian auto ancillary Ramkrishna Forgings gains on exports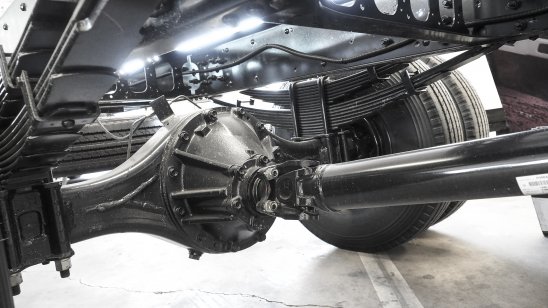 Indian auto ancillary Ramkrishna Forgings' shares hit a record high on Wednesday on the news it gained a second export order this month.
Ramkrishna Forgings' stock rose 4.2% to INR1,062 ($14.42) in morning trade on the National Stock Exchange, after the firm said it will execute an INR250m ($3.5m) contract for a North American oil and gas firm.
Ramkrishna informed the bourses that the contract will see it ship a new product to an existing customer, which it did not name.
Wednesday's announcement follows an 8 September regulatory filing that said Ramkrishna had won an INR1.3bn order from a new customer, an original equipment manufacturer (OEM) based in Eastern Europe.
The engineering firm's stock has gained some 120% so far this year. The producer of rolled, forged and machined products has a market capitalisation of INR33.2bn.
Clientele
Ramkrishna sells to several domestic and foreign automobile companies and mining equipment manufacturers. It figures among the preferred suppliers to JLR-parent Tata Motors, and to truck makers Ashok Leyland and Volvo, among others.
Its production sites are located in eastern India and goods are transported to warehouses in Belgium, Mexico and the United States.
Earnings
The Kolkata-headquartered company reported a profit after tax (PAT) of INR246m for the quarter through June 2021, as against a net loss of INR264.7m a year ago.
It logged its highest ever earnings before interest, tax, depreciation and amortisation (EBITDA) margin of 23.09% during the period. Revenue for the June quarter zoomed 256.4% year on year to INR4.1bn, as production capacity utilisation hovered at 80%.
Read more: India's largest bank SBI cuts lending rates