Imperial Brands says new strategy is slowing share decline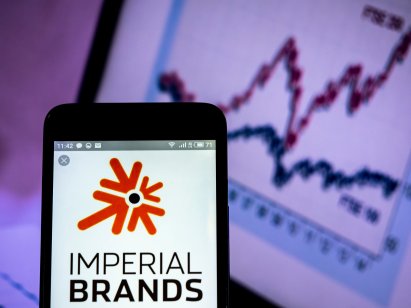 In a pre-close trading update published today, the head of British tobacco company Imperial Brands said increased investment in its core combustible tobacco markets, along with growth in heated tobacco and vapes, is helping to arrest a long-term decline in its share price.
Chief executive Stefan Bomhard made the comments in a pre-close trading update, which predicted the firm was on track to meet full-year expectations and increase its net revenue by around 1%.
Share prices in the FTSE100 firm are up 12.33% on the previous year, but down 15.57% on two years ago and down 41.29% on three years ago.
Heating up
The company's group-adjusted operating profit is expected to grow in the low- to mid-single digits due to reduced losses in "next-generation products" such as vapes and heated tobacco, alongside increased distribution profit.
Profit in the tobacco business is expected to be slightly lower than last year.
"We have made good progress in implementing our strategy through a sharper management focus, greater investment behind our priority combustible tobacco markets, and new market trials in heated tobacco and vapour," said Bomhard.
Share prices on the FTSE100 were down 3.35% to 1,501.50p in mid-day trading today.
Read more: British American Tobacco upgrades growth to more than 5%