ICICI Securities has 'buy' on India's Gujarat Fluorochemicals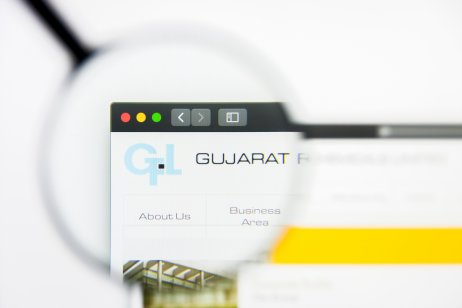 Stock brokerage ICICI Securities initiated coverage on Indian specialty chemicals firm Gujarat Fluorochemicals with a 'buy' rating and a 12-month return – more than 25% of its current market price.
The brokerage set a one-year price target of INR3,086 with a scope of an upside of 50% over the current market price.
ICICI cited a surge in demand from new-age verticals of battery, solar panel and green hydrogen for its recommendation.
Shares of Gujarat Fluorochemicals traded 6% higher at INR2,456 on the National Stock Exchange in the afternoon.
Expanding business and revenue
Gujarat Fluorochemicals is in the middle of expanding capacity in fluoropolymers, which provides strong prospects of growth for the financial year ending March 2024, said the brokerage.
The company is also expanding into fluorine derivatives used in the clean energy segments, thereby expanding its base. The firm announced a capital expansion plan of over INR25bn ($332.6m) spread over the next three years.
ICICI Securities estimates revenues of the company to advance at a compounded rate of 21.6% annually by March 2024 driven by higher growth in fluoropolymers, which account for 32.9% of the sales and fluoro-specialties, which account for 23.8% of the sales.
The operating profit is estimated to grow at a compounded rate of 39.5% annually in the period to INR18.3bn in the same period. Gujarat Fluorochemicals may have very little net debt at end of the forecast period, and the return of capital employed may expand to 18% this financial year from 6.7% in the previous, ICICI Securities said.
Global presence and exports
Gujarat Fluorochemicals is India's largest refrigerant manufacturing company and expanded its operations into chemicals such as caustic soda and chloromethane, by-products from backward integration of chlorine and chloroform.
Gujarat Fluorochemicals is among the largest manufacturers of polytetrafluoroethylene in the world with about an 11% market share. Exports account for 50% of the company's revenues with a significant presence in the US and Europe markets.
"We believe the same trend should also benefit Gujarat Fluorochemicals, which has a large basket of fluoropolymers. Further, the company is planning to enter into battery chemicals such as electrolyte salts, electrolyte solutions, and is planning a plant to manufacture PVDF sheets that are used in solar panels. This would increase the company's addressable market in new-age verticals. Besides, the company is working on photon exchange membranes for the production of green hydrogen. New-age verticals carry an option value," the brokerage added.
Sole manufacturer of fluoropolymers in India
ICICI Securities noted that demand for fluoropolymers for battery manufacturing has increased due to higher performance. Gujarat Fluorochemicals is the sole manufacturer of fluoropolymers in India and is among the very few players outside of China to have a large fluoropolymer portfolio.
"It is in a sweet spot in specialty fluoropolymers where the Chinese have a limited global presence, and western and Japanese players are not adding meaningful capacity. Gujarat Fluorochemicals has not only built global scale production capacity but has also established a technical sales team to drive application expertise and supply chain with local warehouses in the US and Europe," ICICI Securities said.
ICICI Securities said it expects the firm to elaborate on its exposure to group company INOX Wind by June by way of INR9bn in advances and INR12bn in bank guarantees. INOX Winds is executing a wind power project of 20-25MW by March while 100MW power plant build-up is incumbent on government policy and regulations.
Read More: Retail cement prices to touch record highs in India: CRISIL