IAG (IAG) shares surge on Omicron variant hope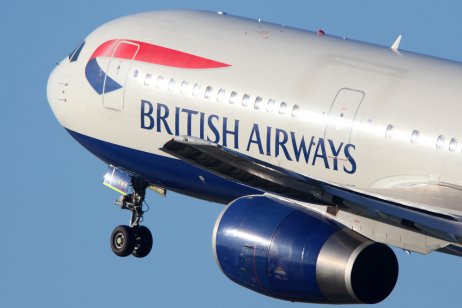 Airline stocks lifted higher this morning as investors scrutinised findings that Omicron may be less harmful than the Delta Covid-19 variant. Mid-morning, British Airways company parent IAG rose more than 3.5% to 146.01p while the Hungarian budget airline Wizz Air climbed 4.6% to 4,425.00p.
Some of the optimism stems from an University of Oxford lab study that suggests a three-dose AstraZeneca Covid-19 vaccine is effective against Omicron. Data published by Imperial College yesterday also points to patients spending less time in hospital – 40-45% less than for those with the Delta variant.
Long-haul price pressure
IAG is dependent on transatlantic and long-haul routes for profitability. Pre-pandemic in 2019 it's estimated that 22m people flew annually between the UK and US. The transatlantic connectivity is also key for the UK's economic recovery, according to BA's chief executive Sean Doyle.
However Ryanair yesterday slashed its guidance for the year, to a net loss of €250m-€450m (£211m-£380m) compared to €100m-200m previously anticipated.
The new numbers, Ryanair advised, "are hugely sensitive to any further positive or negative Covid news flow. Ryanair hopes to have more clarity, especially on the impact of Omicron on intra Europe travel restrictions, in time for its Q3 results on 31 January."
IHG and Whitbread also rise
Other stocks on the rise this morning included Whitbread and InterContinental Hotels, up 2.5% and 1.7% respectively. UK Chancellor Rishi Sunak confirmed a £1bn package for hospitality and leisure businesses on Wednesday – both areas, which include hotels and restaurants, support the airline sector.
Other areas included in the package include tourist attractions, guest and boarding houses, and cinemas.
Yesterday the UK reported more than 106,000 fresh infections. The prime minister has ruled out further lockdown restrictions, however, placing England out of sync with Wales, Ireland and Scotland.
Read more: UK car production skids almost 30% in November