Hyzon Motors (HYZN) stock revs up on profit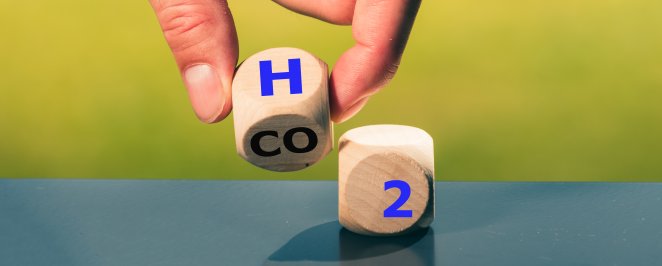 Hyzon Motors, a US heavy-duty hydrogen-powered electric vehicle maker, saw its stock price rev up Friday after the company posted a third-quarter profit.
Rochester, New York-based Hyzon closed up 13.04%, or 82 cents, at $7.11 on the Nasdaq Global Select Market. The stock continued its upward trend in after-hours trading.
Hyzon, which went public in July and has faced stock price volatility since then, posted net income of $32.4m (£24.17m) versus a $556m loss a year earlier. The company generated revenue of $962m after reporting no revenue in the third quarter of 2020.
"Hyzon's third quarter was a very successful one from both an operational and financial perspective," said CEO Craig Knight on a conference call with analysts. "During the quarter, Hyzon executed to plan, furthered the strategy we have been communicating and continued to build out our high calibre team."
Several milestones achieved
Knight said the company achieved several milestones in term of equal deployment, revenue, receiving additional orders, significant advances in its hydrogen infrastructure partnerships, and ongoing investment in extending its "technology advantage."
"Hyzon has made solid progress, even in the face of well-documented supply-chain challenges that have deeply affected the manufacturing industry globally," he added.
The company reaffirmed that it expects to ship 85 vehicles by year-end 2021, and vehicles are slated to be on the road in Asia, Australia, Europe and North America by that time.
"We continue to expect to meet this target due to the strength of the global footprint of Hyzon's business with facilities and operations in Asia, North America and Europe," he added. "A feature which has shown enormous benefits during the current dislocations and which we expect will underpin our competitive advantage well into the future."
Two vehicles delivered in Q3
Hyzon delivered two vehicles in the third quarter, both to municipal governments in the Netherlands.
"In our previous earnings call, we noted our expectation was to have first vehicle deliveries and revenue recorded in the third quarter – and that is exactly what we accomplished," Knight said.
He said the company had flagged several European government agencies as early fuel-cell vehicle truck adopters, and the commercial sector was following closely behind.
Sales just beginning
"We are proud to reach this milestone, but these sales are obviously just the beginning," Knight said.
The company announced that it has received the first two orders from Shanghai HongYun Automotive in China for a total of 62 trucks, to be used by a large industrial conglomerate.
Meanwhile, Knight said the company is continuing to build out manufacturing plants in Rochester and Bolingbrook, Illinois. He said US operations commencement has been "slightly delayed" due a lack of available manufacturing equipment.
Both facilities in full production
Both of the US facilities are slated to be in full production by mid-year 2022.
The strong earnings report came a day after Hyzon announced an agreement to collaborate on development, construction, operation, and ownership of hydrogen-production facilities across North America.
The facilities are designed to serve hydrogen-powered EVs.
Read More: Team (TISI) falls 45% on earnings miss and inflation woes