Hyundai to invest $1.1bn in Korean hydrogen fuel cell plants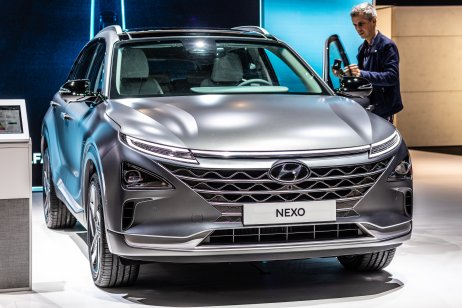 Hyundai Mobis, a subsidiary of carmaker Hyundai Motor, will invest $1.1bn to build two new fuel cell plants in South Korea to boost its position in the rapidly growing niche of hydrogen-powered mobility.
The parts manufacturer in 2018 became the first company globally to integrate production of fuel cell stack with other electronic components used in a vehicle in its plant in Chungju, around 110km southeast of Seoul. The production capacity of the plant is around 23,000 hydrogen cell system annually.
The two new plants will be built in Incheon, roughly 20km west off Seoul, with production capacity of 100,000 fuel cell system per year. The facilities are expected to start commercial production in the second half of 2023.
EV cars, forklifts, excavator
"Despite uncertainties including COVID-19, we have decided to make this large-scale investment to secure the market-leading competitiveness in the global fuel cell industry. We will continue to invest more in facilities and strengthen our R&D (research and development) capability for the development of the hydrogen industry and expand the ecosystem," Hyundai Mobis president and CEO Cho Sung hwan said in a statement.
The groundbreaking ceremony held last week was attended by South Korea's President Moon Jae in and Deputy Prime Minister Hong Nam ki, signifying the importance of developing the sector to East Asian nation.
Most of Hyundai Mobis' fuel cell system is currently being used for Hyundai Nexo, but higher output from new plants will enable it to branch out to forklifts and excavators.
Read more: GM seeks to double revenue with new EVs, software