Hydroponic retailer stock soars with new products launch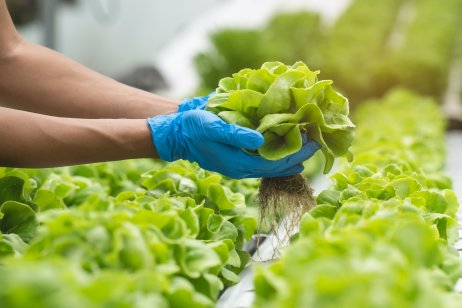 Duarte, California-based online hydroponic equipment supplier iPower Inc. has cultivated a new line of nutrient and fertiliser products the company hopes will grow revenues by targeting indoor home gardeners.
Ipower (Nasdaq: IPW) said Thursday it is working with e-commerce giant Amazon (Nasdaq: AMZN) to distribute its advanced nutrient product line called Flourish, which includes six SKUs such as cloning gels, plant and vegetable supplements and fertilisers.
Stock prices grow 22% after products launch
Stock prices rose 22% today after the announcement, opening at $3.08 (£2.34) and reaching a high of $3.69 before midday trading.
Nutrient and fertiliser sales account for about 20% of the company's total revenue, which until now have been in the form of third-party branded products, the company said in a news release.
"As such, the launch of our very own branded products presents a strong opportunity for both revenue growth and margin expansion," noted iPower CEO Lawrence Tan.
First of many new branded fertilisers and supplements
"We expect this to be the first set of many new SKUs that we introduce within the nutrient and fertiliser category."
iPower Inc., one of the leading online retailers and suppliers of hydroponics equipment and accessories in the United States, said it intends to ramp up advertising on Amazon marketplace and mainstream social media platforms to promote brand awareness.
Tan said he anticipates the products will be very popular because they are affordable and specifically designed for home growers, compared to the different needs of commercial growers. The supplements will also be available on Ipower's website Zenhydro.com.
IPower public debut in May
Ipower, whose products include ventilation systems, activated carbon filters and grow lights, went public in May and shares immediately rose nearly 15% to a high of $7.67.
According to the company's prospectus filed with the US Securities Commission, net income for the year ended 30 June, 2020, more than tripled to almost $2m from $528,398 in profit for the same period in 2019. Revenue leapt to about $40 million in 2020, an increase of 75%.
The company's fiscal Q1 results released last month included a total revenue increase of 16% to $17.4m. Gross profit increased 31% to $7.3m.
Read more: Business news: Euro slips, Amazon (AMZN) bans Visa (V) in UK