HSBC announces $2bn share buyback plan amid strong earnings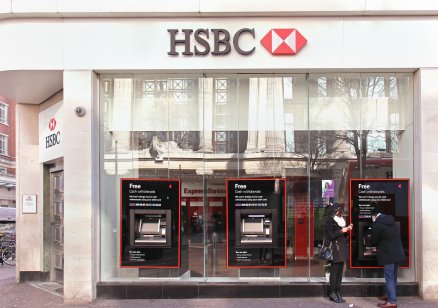 HSBC Holdings reported strong earnings in the third quarter and announced a $2bn (£1.45bn) share buyback plan as the lender said that the worst effects of the Covid-19 pandemic is over.
In thethree months ended 30 September, the London-headquartered bank reported a pre-tax profit of $5.4bn, nearly 76% higher than $3.07bn in the corresponding quarter a year earlier.
Asia contributed $3.3bn in pre-tax profit, over 60% of the total, while that of UK operations amounted to $1.5bn. HSBC's revenue in the September quarter rose 1% to $12bn.
Profits double
It released $700m it had set aside for bad loans provisioning in the quarter, in contrast to the $800m charge it made a year earlier. As a result, net profit more than doubled to $3.54bn from $1.36bn a year ago.
"We had a good third-quarter performance, with strong growth in profits supported by additional credit provision releases. Our strategy remains on track, with good delivery in all areas," CEO Noel Quinn said in a statement accompanying the financial results.
What is your sentiment on 0005?
Vote to see Traders sentiment!
Share buyback
"While we retain a cautious outlook on the external risk environment, we believe that the lows of recent quarters are behind us. This confidence, together with our strong capital position, enables us to announce a share buyback of up to $2bln, which we expect to commence shortly," he added.
In the first nine months of the year, the Asia-focused lender reported a revenue of $37.56bn, down from $38.67bn a year ago.
In the January-September period, HSBC freed up $1.4bn from its bad loans provision as opposed to the $7.6bn charge in the previous year. That helped profit before taxes surged to $16.42bn from $7.39bn.
Following the earnings announcement, shares in HSBC on the Hong Kong stock exchange rose as high as HKD47.35 before paring some gains and trading at HKD46.55 at midday, 0.1% higher than Friday's close.
Read more: Citigroup beats earnings expectations amid corporate refresh
The difference between stocks and CFDs
The main difference between CFD trading and stock trading is that you don't own the underlying stock when you trade on an individual stock CFD.
With CFDs, you never actually buy or sell the underlying asset that you've chosen to trade. You can still benefit if the market moves in your favour or make a loss if it moves against you. However, with traditional stock trading you enter a contract to exchange the legal ownership of the individual shares for money, and you own this equity.
CFDs are leveraged products, which means that you only need to deposit a percentage of the full value of the CFD trade to open a position. But with traditional stock trading, you buy the shares for the full amount. In the UK, there is no stamp duty on CFD trading, but there is when you buy stocks.
CFDs attract overnight costs to hold the trades, (unless you use 1-1 leverage) which makes them more suited to short-term trading opportunities. Stocks are more normally bought and held for longer. You might also pay a stockbroker commission or fees when buying and selling stocks.