Hong Kong insurer FWD raises $1.4bn in private placements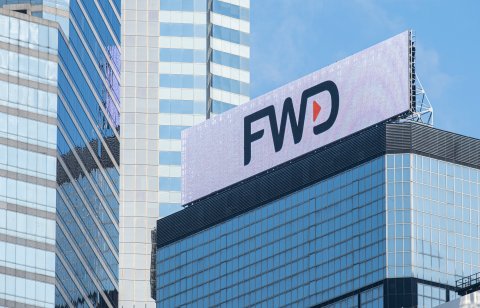 Hong Kong-billionaire Richard Li's insurance company FWD Group has raised $1.425bn through private placements, with its plans for an initial public offering seeing little progress since June 2021.
Several key investors such as Athene Holding, Canada Pension Plan Investment Board, Li Ka Shing Foundation, Metro Pacific Investments Corporation, Swiss Re entered into subscription agreements for the private placement of stocks by FWD.
In a statement on Tuesday, the company said that the private placements will take the form of "cash subscription of new ordinary shares" that FWD will issue. Proceeds will be used to provide additional capital support to the company's growth and reduce leverage.
Organic growth of business
"These latest investments in FWD reflect a recognition of our ability to continue our strong growth momentum in the attractive Asian life insurance sector," said Huynh Thanh Phong, group CEO and executive director of FWD, in a statement.
"Our strong performance has continued into 2021, with our value of new business growing 45% year-on-year in the first half of 2021, followed by a 21% year-on-year growth in the third quarter of 2021, driven by strong organic growth," he added.
IPO delays
FWD filed for a US IPO to raise $3bn at a valuation of $13bn in June. It amended its IPO filing in November but regulatory risks in China have put doubts on whether it will list in the US or Hong Kong.
It remains to be seen whether the latest funding round changes FWD Group's fundraising target through its IPO.
Read more: Hong Kong insurer FWD Group swings to 1m profit