Honda to partner Google for in-car entertainment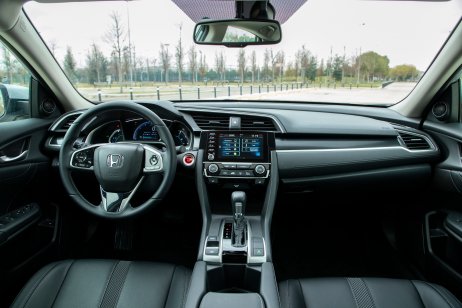 Japan's Honda Motors agreed to partner Google for integrating the latter's Android platform into its in-car entertainment systems into all new models that come to the North America market from the second half of 2022.
The partnership will mean users will no longer need a smartphone to get Android Auto in their cars. Instead, features such as voice assistants, navigation and in-vehicle apps will be directly available in the car's entertainment system.
Satoshi Takami, operating executive and chief officer in charge of MaaS (mobility-as-a-service) operations at Honda Motor said in a statement that the partnership combines Honda's strength in advanced automobile development and Google's strength in innovative information technologies.
"Honda will continue to take on challenges to create new value while rapidly addressing the transformation of mobility without being bound by the conventional wisdom of the automobile industry," he added.
Through Google's voice assistant drivers can send messages, get directions and control media as well as vehicle functions hands-free. Google Maps will be available directly in the car and not through a smartphone.
Following the announcement, Honda's shares closed 3.93% higher on Friday at JPY3,414 on the Tokyo Stock Exchange. Google's parent Alphabet's shares closed at 0.36% higher on Thursday at $2,824.32 on Nasdaq.
Read more: Honda Motor swings to profit in Q1, trims full-year unit sales outlook