HK-listed gambling firm Suncity crashes on chairman's arrest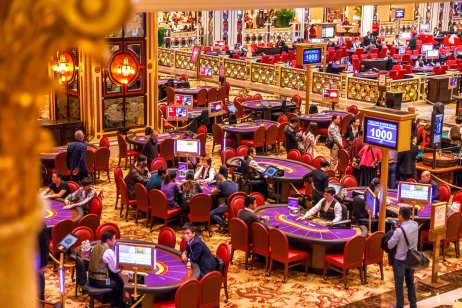 Hong Kong's Suncity Group Holdings plunged 45% after resuming trade on Tuesday following the arrest of its chairman on allegations of illegal cross border gambling activities.
According to gambling group Suncity's statement, local news agencies reported that Chau Cheok Wa, chairman and controlling shareholder of the company, was arrested on 26 November by the Macau Judicial Police for his involvement in illegal gaming and money laundering. The company had called for a trading halt on Monday.
A resort named "Tigre de Cristal" operated by Suncity's non-wholly owned unit, Summit Ascent Holdings is also involved in the investigation, Suncity added.
Summit Ascent Holdings plunges over 62%
Hong Kong-listed shares in Summit Ascent Holdings crashed over 62% on the news on Tuesday.
Suncity said the company is "dependent on the financial support from Mr Chau and his related companies."
"In the event that the Group losses the support of Mr Chau for whatever reason, the financial position, business and operation of the Group will be adversely affected," the company added.
Suncity said Chau has indicated his intention to resign from the post of chairman of the board and executive director of the company.
Read more : China's steel output curb likely to extend to March 2022