Heineken (HEIA) plans to acquire Distell for €2.2bn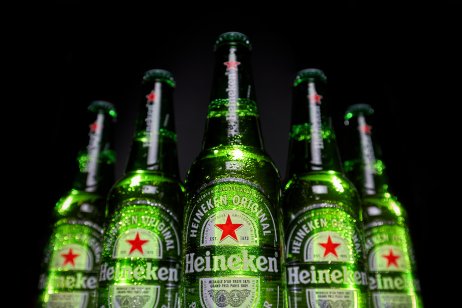 Drinks giant Heineken has announced its intention to acquire control of African brewers Distell and purchase Namibia Breweries Limited's (NBL) holding in Heineken South Africa.
The offer for Distell, Africa's leading producer and marketer of ciders, values the business at approximately €2.2bn (£1.9bn) and is subject to Distell shareholder approval.
The proposed acquisition from Namibia Breweries of its 25% shareholding in Heineken South Africa (HSA), values the whole of HSA at approximately €1.5bn. This acquisition is subject to NBL shareholder approval. Namibia Breweries is a leading producer of beer in Namibia.
New unlisted company formed
Assuming both deals are approved, Heineken will combine these acquired assets plus its 75% directly owned shareholding in HSA (and other fully owned export operations in Africa) into an unlisted public holding company, yet to be named.
Heineken will own a minimum of 65% of this newly formed company, with the remainder held by Distell shareholders who choose to reinvest.
City watchers will be interested to see how the Heineken stock price moves in response to today's announcement when the market opens this morning.
Read more: Hilton Foods acquires meat supplier Fairfax Meadow