Hedge funds give oil and gas another look after price rally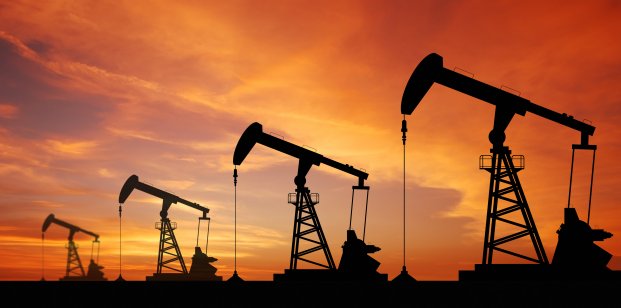 Oil prices continued to trade around seven-year highs Tuesday, as petroleum companies hold the line on capital expenditures to woo investors.
At 3:30pm EST (UTC-4) a barrel of West Texas Intermediate for December 2021 delivery was up $0.64 to $82.30 per barrel. Brent crude was also higher at $84.97, up $0.64 a barrel.
Overall, energy stocks in the S&P 500 are up nearly 54% year to date versus a 20% gain for the broader index, thanks to increased demand as global economies reopen amid supply chain disruptions and fears of rising inflation.
Not spending
However, in an updated annual capital spending survey for the oil-and-gas industry, Raymond James found companies are not spending profits on new drilling or equipment. The newest survey found spending by oil and natural gas companies is only up an average of 1.4%. The survey found as a whole, budgets totalled $275bn, up from initial 2021 budgets of $271bn. The reason: to woo investors.
That frugality strategy may be working. Hedge funds are beginning to flirt with oil and gas companies again. Over the past few years, funds have shied away from oil and gas for a myriad of reasons including low returns, green energy expansions and clients wanting more environmentally friendly investments in their portfolio. In August, equity funds had about 2.6% of their portfolio in energy versus 5% in 2018.
But when natural gas and oil started to rally in a big way, investors returned.
What is your sentiment on Natural Gas?
Vote to see Traders sentiment!
'Largest overweight'
A Bank of America survey obtained by Capital.com found allocations of energy stocks among managers jumped by 23 percentage points in September, the "largest overweight" in nine years. In the past, fund managers trimmed energy holdings, but now with supply and worker shortages pushing up energy prices in Europe to unseen levels also has helped managers reexamine energy stocks.
All the while, hedge fund managers are recalling the old Wall Street saying, "the best remedy for high oil prices is high oil prices.
Read more: Halliburton shares rise on third quarter earnings report