Healthcare Triangle slated to go public this week
Subscribe to Weekly Highlights
The major market events for the week ahead right in your inbox.
Subscribe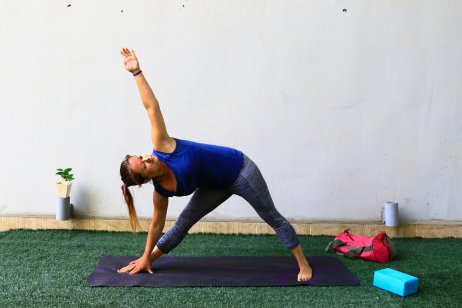 Content
Healhcare Triangle is slated to go public this week through a $40m IPO.
The Pleasanton, California-based cloud-computing firm has targeted a share-price range of $4.50 (£3.28) to $5.50 (£3.65). Plans call for a traditional IPO of eight million shares on Nasdaq with E.F. Hutton serving as the sole book runner.
Upon completion of the IPO, which is expected to occur Thursday 30 September, Healthcare Triangle will be a controlled company, the company said in a U.S. Securities and Exchange Commission registration form.
Parent to control up to 67.6%
Nasdaq and the New York Stock Exchange define a controlled company as one in which more than 50% of director-election voting power is held by a single person, entity or group. According to the prospectus, Healthcare Triangle's India-based parent company SecureKloud Technologies will own 67.6% of its success. That stake will drop slightly, to 65.5% if underwriters fully exercise their over-allotment.
The company formed in June 2020 through a union with software provider 8K Miles, the name by which parent SecureKloud was formerly known and health IT firm Cornerstone Advisors.
Paper-based record systems prevail
Healthcare Triangle is headed by SecureKloud chairman and CEO Suresh Venkatachari. The impending public company's overall business purpose is to help healthcare providers achieve better patient care through electronic health records rather than paper-based systems.
"Despite significant investments in electronic health records, paper-based unstructured data, such as faxes and clinical reports, remain the prevalent methods to share information about patients as they navigate the continuum of care," said Healthcare Triangle in its regulatory filing. "This reality has been particularly obvious during the Covid-19 pandemic."
Target markets include hospitals and doctors
Target markets include hospitals, physician practices and other healthcare providers, according to a prospectus included in the SEC document.
"These target markets are large and rapidly expanding, and the opportunity before us is substantial as data increasingly becomes more critical to successful clinical quality improvement and outcomes, financial performance, drug discoveries, and the ever-important need to ensure a positive patient and consumer experience," said Healthcare Triangle in its regulatory filing.
The company hopes to tap into a cloud transformation services market that, according to Absolution Market Insights data, could grow to $30b (£21.89) by 2027.
Read more: Facebook pauses work on Instagram Kids app