Healthcare data partnership powers Palantir shares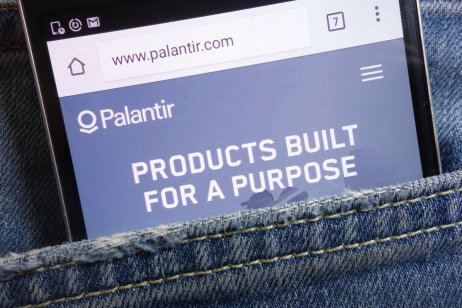 Shares of Palantir were up 1.5% Monday after the software company specialising in big data analytics announced a partnership with a Medicare and Medicaid reimbursement provider to improve data sharing in the US healthcare industry.
According to a press release, the partnership with Coral Gables, Florida-based MSP Recovery will utilise Palantir's Foundry system "as the foundation of the data ecosystem."
Palantir's shares were trading at $23.90 per share at press time, representing a gain of $0.41 on the day.
US healthcare data
MSP Recovery Founder and CEO John Ruiz described the current US healthcare data system in a press release as a "disaster" that affects "patient care and quality of healthcare delivery, causes unnecessary deaths and serious injuries to patients, while the Medicare and Medicaid systems lose billions of dollars each year."
Part of the reason Ruiz levies such a harsh criticism at the data system is that its fragmented nature often stores important data in passive "knowledge silos" that are ill-equipped to handle the complexity of the problems they seek to solve.
MSP will work with Palantir to create "a united, data-driven solution" that can help address the rising costs of healthcare associated with poor data management, the company said in a press release.
"MSP Recovery has built deep expertise in the complexities of the United States healthcare system and MSP is using that expertise to disrupt the antiquated healthcare reimbursement system. We are excited for the potential this partnership has to increase transparency and improve overall delivery of care," Shyam Sankar, Chief Operating Officer of Palantir, said in a statement.
About MSP Recovery
MSP Recovery was founded in 2014 and describes itself as "the most comprehensive platform to recover on any claims where the law places primary payment responsibility on another payer," according to its website.
The company has also developed proprietary software to help handle high volumes of recoverable Medicaid and Medicare claims submitted by clients. This software can find claims that should have been filed up to six years in arrears.
About Palantir
Denver-based Palantir Technologies is a computer software company that seeks to augment artificial intelligence to help its customers deliver new data solutions.
The company has two platforms: Gotham and Foundry. Gotham is primarily used by Palantir's government clients while Foundry is reserved for its commercial customers.
Palantir also prides itself on its security functions and builds privately protective components into all of its products.
"We have always been, and continue to be, committed to helping organisations get value out of their data while protecting sensitive information from misuse and abuse," the company said on its website.
Read more: Palantir could see 'rapid revenue deceleration': analyst