HashFlare $575m fraud: Founders 'capitalized on the mystery of cryptocurrency mining'
Subscribe to Weekly Highlights
The major market events for the week ahead right in your inbox.
Subscribe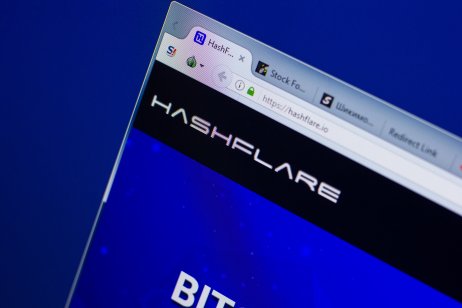 Content
Founders of the bitcoin (BTC) cloud miner platform HashFlare were arrested in Estonia this week for alleged wire fraud and money laundering.
Sergei Potapenko and Ivan Turõgin, the creators behind HashFlare, were charged by the US District Court in Seattle for reportedly running a cryptocurrency fraud scheme and scamming investors out of $575m.
Nick Brown, the US attorney for the Western District of Washington, said in a statement: "The size and scope of the alleged scheme is truly astounding.
"These defendants capitalized on both the allure of cryptocurrency, and the mystery surrounding cryptocurrency mining, to commit an enormous Ponzi scheme."
What is HashFlare?
Founded in 2015, HashFlare was a BTC mining company that allowed users to hire hash power. In exchange for a fee, investors could rent a percentage of its mining operation and gain a portion of the profits.
Its website allowed users to view the amount of cryptocurrency their mining activity had supposedly generated.
HashFlare drew in thousands of international investors, who spent a total of $575m on the platform. This was invested between 2015 and 2019, afterwards HashFlare mysteriously and quietly disappeared with the money.
BTC to USD
The HashFlare and Polybius scam
Another part of Potapenko and Turõgin's plan included a cryptocurrency bank called Polybius. However, the US Department of Justice said it "was never actually a bank" and did not pay out the promised dividends.
"They lured investors with false representations and then paid early investors off with money from those who invested later," said Brown. "They tried to hide their ill-gotten gain in Estonian properties, luxury cars, and bank accounts and virtual currency wallets around the world."
The Estonian founders raised at least $25m in a Polybius funding round. But they allegedly transferred most of the money to other bank accounts and crypto wallets. Kenneth Polite, US assistant attorney general, said:
"New technology has made it easier for bad actors to take advantage of innocent victims – both in the US and abroad – in increasingly complex scams."
Both the Estonian and US authorities are now looking to "seize and restrain" the assets and profits secured by the HashFlare founders.
Related reading