Harland & Wolff shares up as gas project gets green light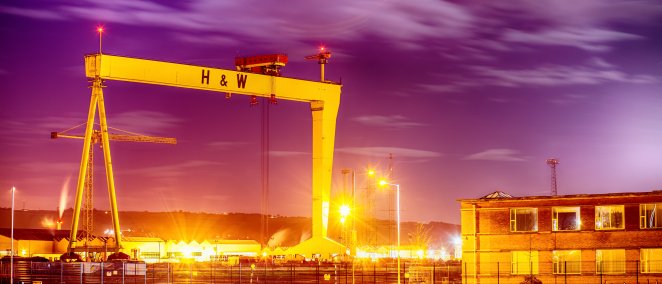 The share price of Harland & Wolff rose sharply in early morning trading after its subsidiary Islandmagee Energy was given the green light to proceed with a gas storage project off the coast of Northern Ireland.
In mid-morning trading the Harland & Wolff share price was up by more than 25% to 22.25p.
Islandmagee Energy has been awarded a Marine Construction Licence, to proceed towards construction. Islandmagee Energy's gas storage project will initially unlock seven much-needed gas storage caverns.
Once fully operational, the gas caverns created in Permian salt beds beneath the sea bed will hold around 500 million cubic metres of natural gas and provide security of supply during peak demand for up to 14 days for Northern Ireland.
UK supply issues
The UK has one of Europe's lowest gas storage capacities at just 1% of its annual demand in storage, leaving the UK much less resilient to supply issues than other European countries, which hold as much as 20-30% of annual demand in storage.
Once fully developed, the Islandmagee gas storage project will hold over 25% of the UK's storage capacity.
Commenting on the green light for the project John Wood, Group CEO of Harland & Wolff, said: "This is good news for consumers and businesses in the UK who are currently experiencing distressing hikes in energy prices and fears of potential blackouts, as gas and power grids face peak demand stresses during the winter months.
"With the current energy supply crisis, everyone now understands just how important gas storage is to secure supply and protect against extreme volatility in gas and power prices the UK."
Read more: UK readies state loans for firms amid soaring gas prices