Harbour Energy share price dips after tough first half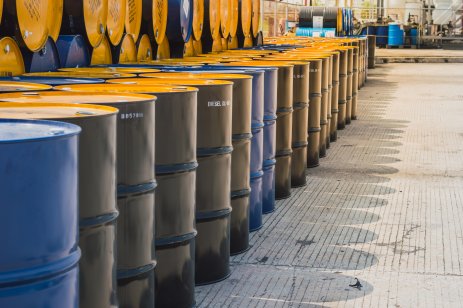 Harbour Energy has seen its stock dip today following a disappointing first-half performance for 2021. In late-morning London trading, its share price fell by 4.49% to 366p.
The company reported production of 151,000 barrels of oil equivalent per day (kboepd), down from 187 kboepd for the same period last year, according to its half-year results ending 30 June.
Lower production levels
Harbour Energy said the drop in production was in part because of planned maintenance programmes deferred from 2020 into 2021 due to Covid-19 pandemic and unplanned outages. The company said this was partially offset by three months contribution from the Premier portfolio.
It also reported operating costs of $15.60 per barrels of oil equivalent (boe), reflecting lower production, compared with $10.20/boe for H1 2020. Total capex, including decommissioning spend, was $380m (£276m) compared with $364m for the first half 2020.
Harbour also noted $843m in earnings before tax, interest, depreciation and amortisation, impairments, remeasurements, onerous contracts and exploration expenditure (EBITDAX), which excludes exploration costs, compared with $920m EBITDAX for the first half of 2020.
The company pointed to free cash flow of $302m, compared with $475m for H1 2020, and net debt, excluding unamortised fees, of $2.6bn. The report also showed available liquidity in excess of $1bn.
No change to forecasts
The company's 2021 forecast for operating cost and total capital expenditure (including decommissioning spend) remains unchanged at $15-$16/boe and $1.1bn, respectively.
Commenting on the latest numbers, CEO Linda Z Cook said: "The first half saw us deliver positive free cash flow and execute a significant transaction, whilst retaining a robust balance sheet.
"The extended maintenance programmes which impacted our production have completed, drilling activity has returned to pre-Covid-19 levels and the merger integration is progressing well, all underpinning strong future cash flow generation."
Read more: India's fuel and gas output rises in August as economy revives