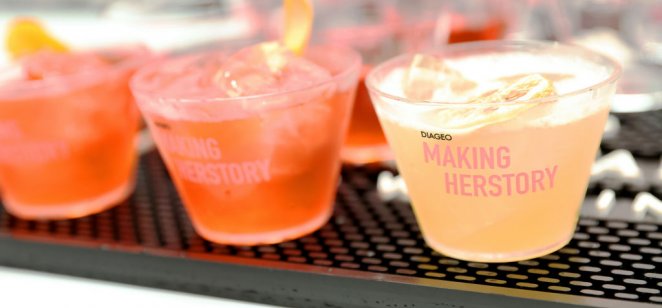 Content
The Diageo share price maybe feeling a bit worse for wear this week. The world's largest producer of spirits and beers, has just been hit with a 'sell' rating from Deutsche Bank (DBK) - downgraded from a 'hold.'
The bank, which also cut also cut the price target, argued the stock was "priced for perfection" and "due for deceleration." So, what next for the consumer drinks company and how is it positioned to weather the storms of high inflation, rising rates and cost-of-living?
Diageo (DGE), which offers its products under globally recognized flagship brands, such as Smirnoff, Johnnie Walker, Baileys, Guinness, and Cîroc is facing the problems of high inflation, along with consumers no longer having as much disposable income to splash out on drinks.
What is your sentiment on DGE?
Vote to see Traders sentiment!
Diageo (DGE) share price
Inflation pressures
The Office for National Statistics (ONS), released data on Thursday showing that 30% of businesses expect to increase the price of goods or services and that 50% of businesses said prices of goods or services they buy had increased compared to April.
The Diageo share price is down nearly 13% this year and inflation woes, coupled with the cost-of-living crisis has played a part it its decline.
Capital.com chief market strategist David Jones said: "Diageo has been a solid performer over the years - the price has more than doubled since 2012. At the beginning of this year, it hit fresh all-time highs but not surprisingly has suffered since then as wider market sentiment has turned."
"It is a business that could be somewhat vulnerable to consumers reining in their discretionary spending - but with it trading around 15% off its all-time high investors could see some value in the stock ahead of the 3300p low it hit in March," Jones added.
Reasons to buy
Research from Zachs has shown that Diageo (DGE) has outpaced the industry in the past year on continued recovery in the on-trade channel, strong consumer demand in the off-trade and market share gains, which also aided the company's first-half fiscal 2022 performance.
"The company witnessed sales, operating margin, and earnings growth in first-half fiscal 2021 driven by organic sales growth across all regions. Strong recovery in gross margin and operating cost leverage along with higher marketing investments aided organic operating margin growth," the Zachs research report said.
Zachs highlights that robust earnings, strong organic sales, growth across regions and categories and a decent outlook are positive points for Diageo (DGE).
Reasons to sell
However, the report stresses that continued inflationary pressures, potential rise in taxes and currency headwinds are concerning. The research group also believes the Diageo share price is "quite stretched."
"Diageo looks overvalued when compared with the market at large. The stock has a trailing 12-month P/E ratio of 26.25x, which is below the median level of 30.49x and the high level of 35.48x scaled in the past year. Given these factors, we believe that the stock is quite stretched from the P/E aspect."
Read more