H&R Block (HRB) sues Block (SQ) for trademark infringement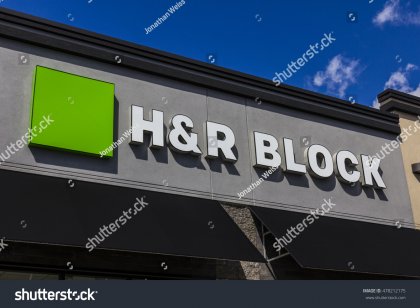 Just six days after Square officially changed its name to Block, tax return preparer H&R Block (HRB) acted swiftly to block the company from using the name by filing a trademark infringement lawsuit.
The suit accuses Block (SQ) of taking a shortcut to achieve the name-brand recognition H&R Block has developed since it was founded in 1955. Square formally changed its name to Block on 10 December.
"The goodwill that Block has so carefully created and nurtured over the last six-plus decades is now under attack by a Silicon Valley fintech company," H&R Block said in its suit, alleging that it competes directly with the newly named Block, Inc. in the field of financial services, including tax preparation.
Goodwill shortcut
"As a relatively new Silicon Valley business, Block, Inc. knows that it does not have the kind of history or reputation for trust and reliability that Block has enjoyed for more than 65 years, or the deep relationship with consumers that Block has earned," the filing stated. "Instead of earning its own reputation under its own brand, Block, Inc. has decided to take a short cut."
In its lawsuit, H&R Block includes screenshots of Twitter users discussing "actual or potential confusion" about the name change. Square was co-founded by former Twitter CEO Jack Dorsey in 2009 to provide mobile payment processing services for small businesses, but the company has expanded its offerings over the years.
One of those additions came with the purchase of the do-it-yourself tax filing service Credit Karma Tax for $50m (£37.5m) on behalf of Square's Cash App brand, a deal announced in November 2020. Cash App allows its users to spend, send, store and invest money.
What is your sentiment on HRB?
Vote to see Traders sentiment!
New kid on the block
Square posted a press release announcing its intent to change its name to Block on 1 December, explaining that "the name has many associated meanings for the company — building blocks, neighborhood blocks and their local businesses, communities coming together at block parties full of music, a blockchain, a section of code, and obstacles to overcome."
Dorsey is famously obsessed with cryptocurrency and blockchains, especially Bitcoin.
The lawsuit was filed in the US District Court for the Western District of Missouri, the home state of H&R Block, which is headquartered in Kansas City.
Perhaps in an effort to underscore its point about potential confusion, H&R Block opted to shorten its name to "Block" in the court documents, making this a case of Block vs. Block.
"Instead of misappropriating the BLOCK name, Block, Inc. could have continued to use its prior name (Square, Inc.) or could have chosen any number of alternatives. Block, Inc.'s decision – taken with obvious knowledge of Block's market position, reputation and trademark rights – reflects a conscious choice to trade on Block's heritage of consumer trust."
Both use green square
H&R Block also took issue with the similarity of the Block logo to its own. Both feature a green square.
Like Square, H&R Block has also expanded its range over the years, offering additional financial services such as electronic tax filing, refund advance loans and transfers, prepaid debit cards, and credit lines. It also provides credit scores, mobile banking platforms, and identity theft protection for tax refunds. That crossover territory leaves the two companies stepping on each other's toes if the new Block name is allowed to stand, H&R Block asserted.
Building blocks
"Block, Inc.'s name change will deceive consumers and cause irreparable harm to Block. Consumers will mistakenly believe that Block is one of the 'building blocks' in the Block, Inc. family of financial services companies. Any announced bad news about Block, Inc. – such as a data breach that exposes its customers' social security numbers or private financial information – would devastatingly be associated with Block.
There is no harm more irreparable than the loss of reputation that this confusion will cause. Block therefore asks this Court to put a stop to Block Inc.'s unlawful conduct and prevent this harm."
H&R Block has 9,000 locations in the USA plus an additional 1,500 in Canada and Australia. Over the years, it has prepared more than 800 million tax returns.
Read more: Freyr (FREY) stock sees bump following deal agreement