GSK stock underwhelmed by Omicron drug news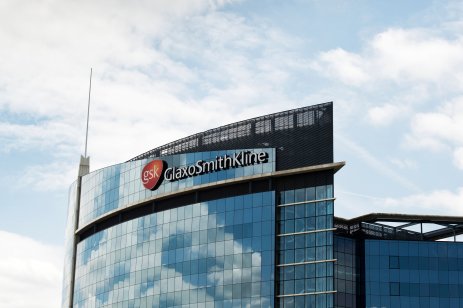 Shares in GlaxoSmithKline (GSK) got a boost in early Thursday trading after the British pharma giant said its antibody-based Covid-19 treatment sotrovimab was effective against the Omicron variant in early trials.
GSK stock initially rose 0.7% to 1,552.80, but by 10:10 GMT was down 0.45% to 1,534.20 on the London Stock Exchange.
The FTSE 100 firm is up 11.5% in the year to date as it has increased sales and R&D investment, though its operating profit has fallen 21% year on year in the first nine months.
The latest announcement came on the same day that UK medical regulators approved sotrovimab, sold under the trade name Xevudy, for use in people with a mild to moderate Covid infection and at least one risk factor.
The Medicines and Healthcare products Regulatory Agency said it had been found to cut hospitalisation and death by 79%.
Omicron scare
GSK, which is developing the treatment with US-based Vir Biotechnology (VIR), said sotrovimab had demonstrated "ongoing activity against all tested variants of concern and interest defined by the World Health Organization".
"Though early, pre-clinical data support our long-held view on the potential for sotrovimab to maintain its activity as the virus continues to mutate," said GSK chief scientific officer Hal Barron.
It is administered via intravenous infusion for 30 minutes and is the second monoclonal antibody therapeutic to be approved in the UK.
Global markets have begun to quell their jitters over the potential impact of Omicron, after the World Health Organization stated the variant was less severe than initially speculated.
Read more: The Omicron effect: What's next for global stock markets?